≡

Pages
Favorited
Favorite
0
Introduction
Introducing, the Auto pHAT! The *perfect GIF(t) to get that HAT moving...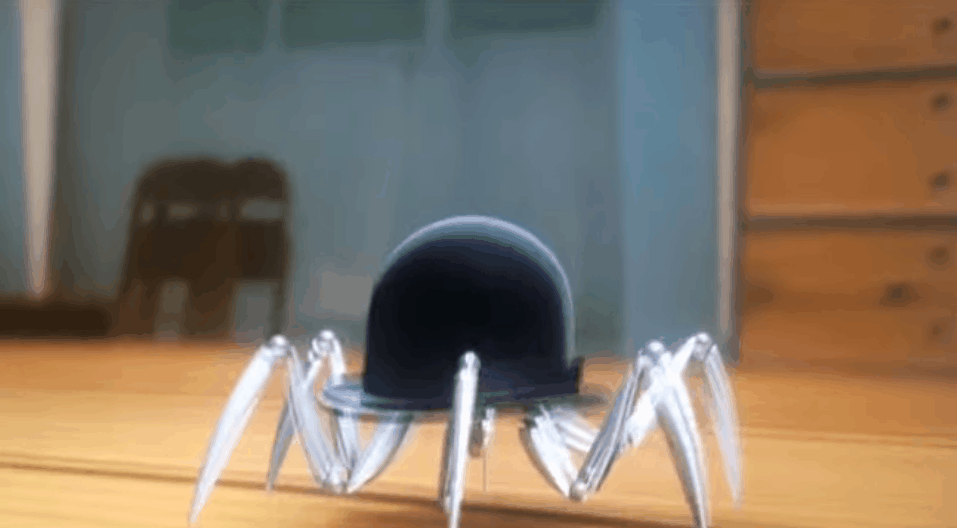 Source: Youtube Doris from Disney's Meet the Robinsons
Terrible pun aside, this product isn't capable of creating DOR-15 (aka Doris), but it will get you started on your robotics adventure.
This device combines a few of our existing products onto a single pHAT. On the Auto pHAT you will find the following components:
There are dozens of applicable projects for this product, you can even use it to get started with your rover and robotics applications. Its limits are up to you.
Required Materials
The required materials will depend on your project. However, at minimum, users will need:
A single board computer (SBC)

Must have a 40-pin Raspberry Pi compatible header

An SD card
Power supply (or power source)
Additional accessories:

Servos
Motors
Encoders
Chassis and Wheels
Header (optional)

Tools:

Small Flathead Screw Driver
Single Board Computers
Each of the SBCs that we offer have a unique facet that separates it from the others. There is a 40-pin Raspberry Pi compatible header on each of the SBCs.
SD Cards
These SD cards in our catalog are tested and known to work with all the models of the Raspberry Pi and the Jetson Nano (excluding the NOOBS card).
Power Supplies
Use the appropriate power supply for the SCB you choose. The battery pack and USB-C cable are specifically for the Auto pHAT to supplement the current draw of the motor driver and servo controller.
Servos
The Auto pHAT has 4 available servo channels. This is perfect if for users looking to add a pan-tilt bracket for their camera, a claw, or any other servo or PWM related mechanism (like a robotic arm).
Chassis, Motor, and Wheels
The motor driver on the Auto pHAT has 2 H-Bridge drive channels for DC motors. We recommend the hobby motor with encoder as the Auto pHAT was designed to match the pin layout of this product.
Besides a motor, users will also need a chassis or some kind of structure to assemble all the components on. You can't really call it a vehicle, if all you have is a motor.
Wheels... these are pretty self explanatory. If you don't have them, then you can't get rolling (or tracks for "track-tion").
Header
This is an optional item. For users looking to stack HATs, a header might be required for additional clearance between boards or components.
Screw Driver
To tighten and loosen the screw terminals, users will need a small flathead screw driver. The head will need to be ~1.5mm; anything around 2mm will most likely be too large.
Click the button above to toggle a list of additional accessories that are available from our catalog.
Suggested Reading
Below are some of our related tutorials that may be of interest to beginners:
---