≡

Pages
Contributors:
QCPete
Favorited
Favorite
1
6 Leds
Careful, these next 6 parts are polarized and need to be placed into the PCB properly. To learn more about polarization, please check out this other tutorial: Diode and LED Polarity
Locate the 6 LEDs. There should be one of each color: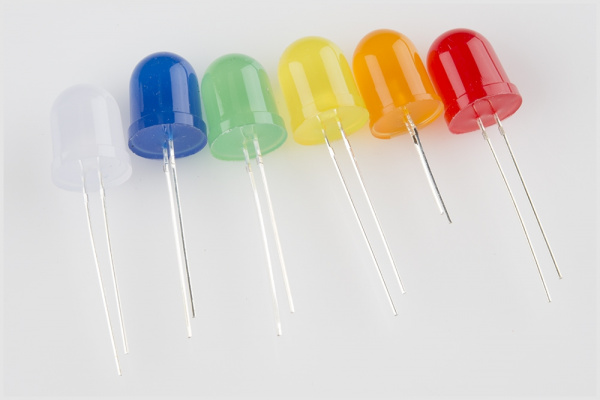 LEDs are polarized. This means there are "-" and "+" legs. Similar to the IR emitter and detectors, the LEDs have difference length legs to show polarity: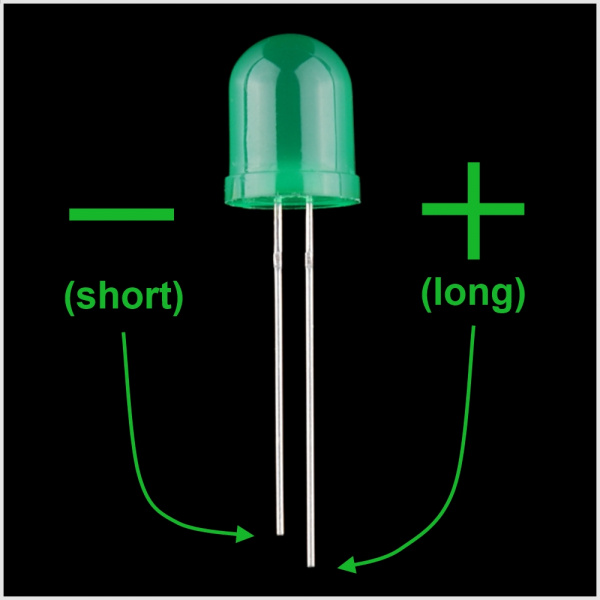 Locate the 6 LED positions on the PCB.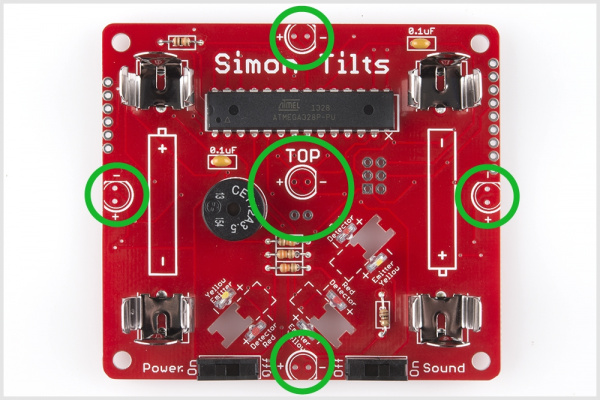 Note: There are two LED positions in the middle of the PCB.
When soldering the outside LEDs, do not solder them flush to the board. Leave a 1/4" inch gap: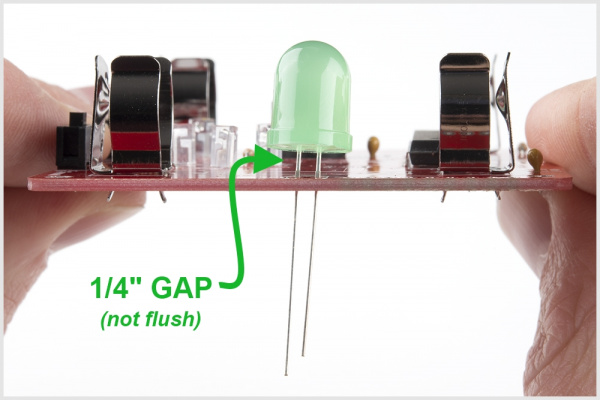 This will enable you to bend the LEDs outward like so: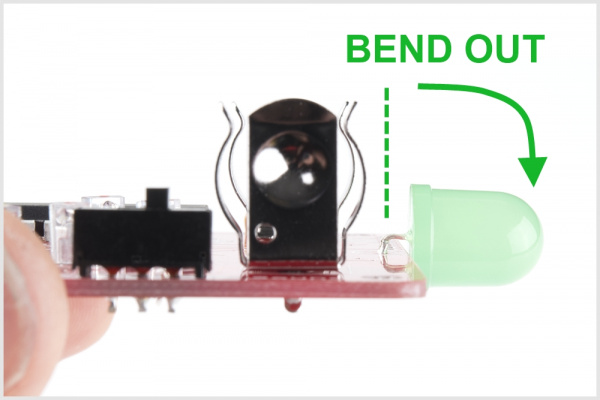 When you solder in the two center LEDs, make sure that one of them goes up, and one goes down: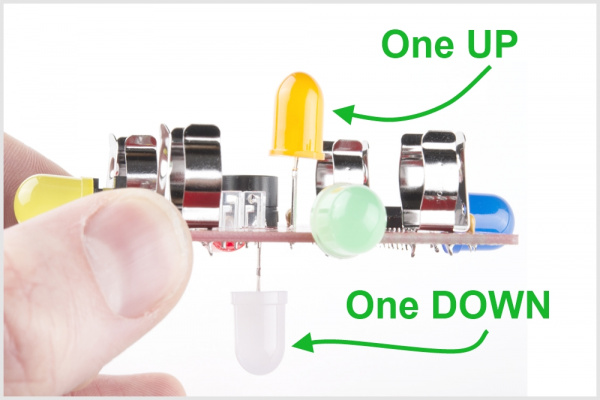 If you soldered in an LED backwards by mistake, have no fear. Visit the Troubleshooting LEDs section to find out how to easily correct it.
Congratulations! You have completed the soldering portion of assembly. You're almost done!
---