≡

Pages
Contributors:
santaimpersonator
Favorited
Favorite
0
User Account and Compiler License
To utilize Necto Studio, users will need to register an account and activate a compiler license.
User Account
Users will need an account to activate their compiler license. These user accounts are also tied to the MikroElektronika forum. From the Necto Studio home page, click on the Sign In button and a dialog box will pop up; where users can sign in or register as a new user.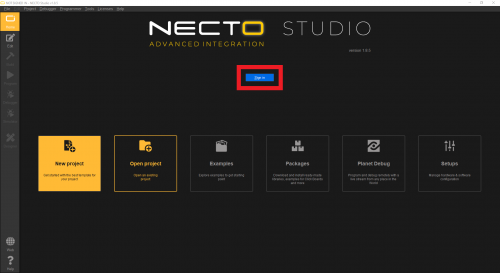 Sign In button on the home page. (Click to enlarge)
New Users
To register as a new user account, click on the Create Account button. Then enter your user information in to the registration form and click the Register button to create your account.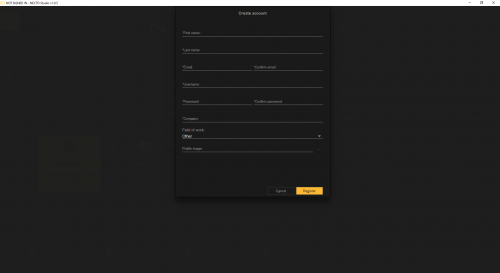 New user registration form. (Click to enlarge)
Sign In
Enter your credentials into the sign in dialog box; then, click on the Sign In button.
Make sure to enter your username and not the email address registered to the account.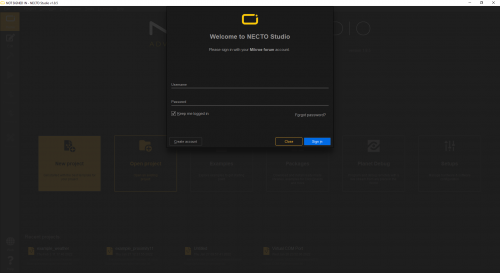 Login page for user credentials. (Click to enlarge)
NOTE: On Windows 10 PCs, if users experience the following, their computer may be missing a Microsoft Visual C++ 2010 Runtime Library.
Aren't able to sign-in due to a network issue while they are connected to the internet.
To install the missing Microsoft Visual C++ 2010 Runtime Library, download the vcredist_x64.zip file (or click the button below), extract the folder, and execute the contained installation setup file vcredist_x64.exe.
Compiler License
MikroElectronika offers new users 90-day trial license, but users will eventually need to purchase a compiler license if they wish to continue utilizing Necto Studio after the trial period has ended.
Purchase License
A compiler license can be purchased from MikroElektronika's Necto Studio product page, from the Manage licenses drop down menu on Necto Studio, or from the product category page of available compiler licenses.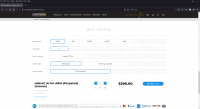 Click here to head to the Necto Studio product page and purchase a compiler license. (Click to enlarge)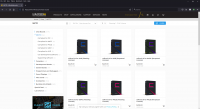 Click here to view the available compiler licenses. (Click to enlarge)
Activate Trial License
To activate a compiler license, click on License > Manage licenses from the drop down menu and a dialog box will appear. From the dialog box, find the appropriate compiler license and select the activation method. Users will be given the following options: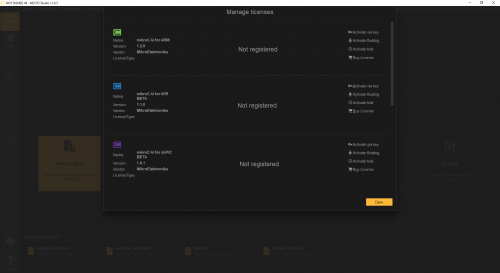 Manage licenses page listing the available compiler licenses. (Click to enlarge)
---