Qwiic SHIM Kit for Raspberry Pi Hookup Guide
≡

Pages
Contributors:
bboyho
Favorited
Favorite
0
Introduction
The Qwiic SHIM Kit for Raspberry Pi gets you started with some of the basics surrounding I2C and Python on your Raspberry Pi. This tutorial will go over connecting Qwiic-enabled devices, installing their Python packages, and running the example code.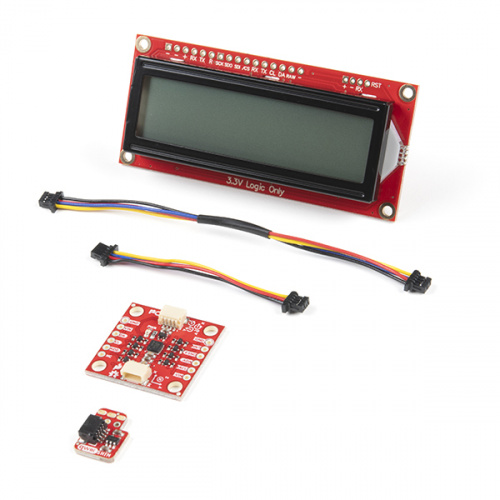 Required Materials
To follow along with this tutorial, you will also need a few pieces of hardware. Single board computers with the Raspberry Pi 40-pin GPIO standard header will work. We'll be using a Raspberry Pi throughout this tutorial. If you have not worked with a Raspberry Pi, we recommend pairing the Qwiic SHIM Kit with a Raspberry Pi 4 kit. At a minimum, you'll need a basic kit. However, if you need keyboard and mouse combination, we recommend getting the desktop kit.
Optional Materials
You have several options when it comes to working with the Raspberry Pi. Most commonly, the Pi is used as a standalone computer, which requires a monitor. The following parts can be used with the Pi 4 if you opt for a small display. To save on costs, the Pi can also be used as a headless computer (without a monitor, keyboard, and mouse). This setup has a slightly more difficult learning curve, as you will need to use the command-line interface (CLI) from another computer.


Retired
Suggested Reading
If you aren't familiar with Qwiic, we recommend reading here for an overview.
We also recommend taking a look at some of our other tutorials and familiarizing yourself with some of these topics and parts. We will end up working with the Raspberry Pi and Python programming language.
---