SparkFun Blocks for Intel® Edison - OLED Block
≡

Pages
Contributors:
jimblom
Favorited
Favorite
3
Introduction
The Intel(R) Edison is a powerful single-board computer, but it lacks any form of display output. The OLED Block serves to provide at least some form of output capabilities to the powerful Edison module. The crisp blue-on-black OLED display is 64x48 pixels -- about 1.6 inches across the diagonal. It's small, but that allows it to maintain the Edison's tiny form factor. And, it still leaves room for text or games.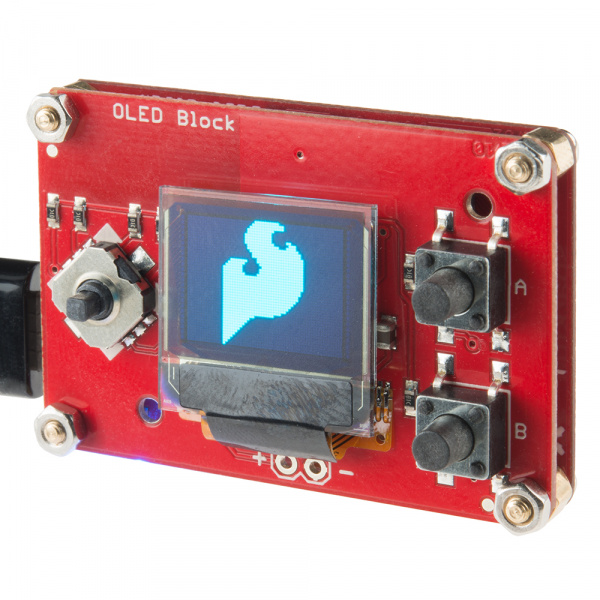 Speaking of games, the board also includes a 4-way joystick (with a select switch) and two momentary push buttons. Someone start working on porting an NES emulator to the Edison!
Suggested Reading
If you are unfamiliar with Blocks, take a look at the General Guide to Sparkfun Blocks for Intel Edison.
Other tutorials that may help you on your Edison adventure include:
---