Setting Up the Pi Zero Wireless Pan-Tilt Camera
≡

Pages
Contributors:
SFUptownMaker
Favorited
Favorite
5
Introduction
This tutorial will show you how to assemble, program, and access the Raspberry Pi Zero Wireless Pan-Tilt Camera.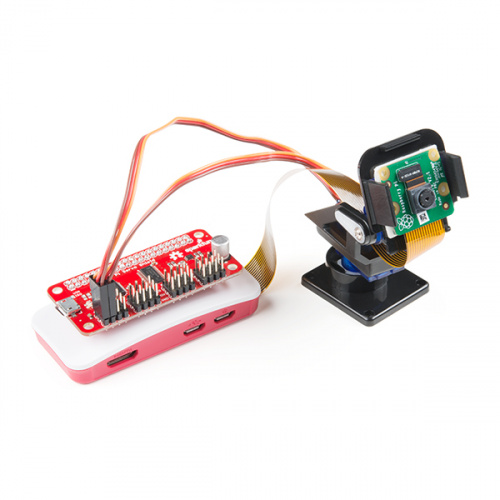 Required Materials
You'll need a microSD card, a sufficient power supply, and a micro-B USB Cable. We do not recommend the pre-installed NOOBS card, as it may not include a recent enough version of the Pi operating system to support the Pi Zero W.


Required Tools
You'll need a few tools to assemble this kit: just a standard soldering iron, solder, a small screwdriver, and a pair of side cutters.
Suggested Reading
Very little of this kit requires anything but following our step-by-step guide; however, you might want to check out our through hole soldering tutorial as you'll need to do some soldering to put the pins in place on the Pi Zero W and the Pi Servo Hat. Other, tutorials you might be interested in reading include:
Hobby Servo Tutorial
Servos are motors that allow you to accurately control the rotation of the output shaft, opening up all kinds of possibilities for robotics and other projects.
---