Motion Controlled Wearable LED Dance Harness
≡

Pages
Contributors:
bboyho
Favorited
Favorite
3
Stress Testing in the Field
Benchtop Tests
I tested the harnesses with the new motion controller using a benchtop power supply again for about 60 minutes. At 9V with the motion controller and 78x LEDs, the circuit pulled about ~452mA. At 9V with the motion controller and 90x LEDs (one of my students was a bit taller than the others), it pulled about ~485mA.
Studio Tests
I then tried it out at a studio with choreography using 9V batteries. As noted earlier, I had to add some padding and be aware of how tightly the harness was secured for each dancer so that the LEDs would trigger as expected. Here's a quick demo of it in action.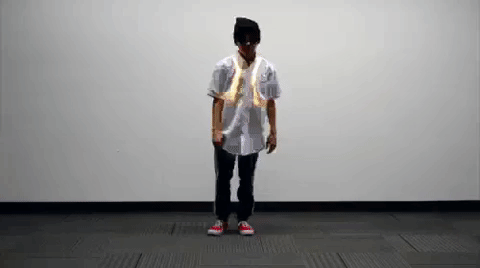 Dress Rehearsal
After testing and adjusting the code several times, everything went as planned during their dress rehearsal!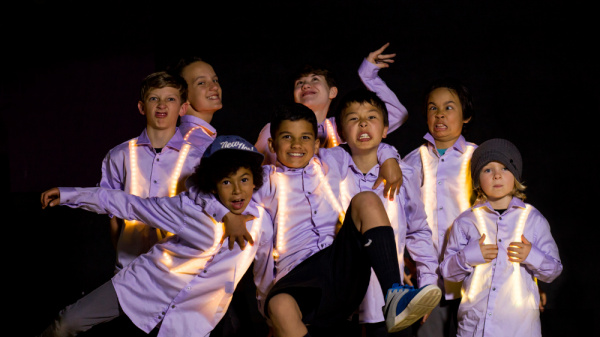 Show Time!
With fresh batteries, everything went as planned during the show! I also had some extra batteries, multimeter, tape, and scissors in case I needed to do some last minute troubleshooting.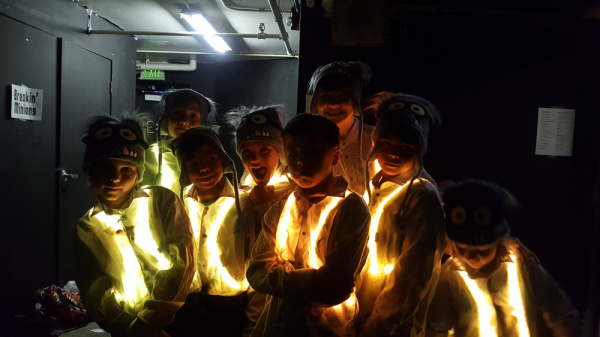 While I am not able to share the performance with the music, here's some footage of the controller in action backstage! Just ignore my obnoxious voice screaming with excitement behind the camera.
---