≡

Pages
Contributors:
D___Run___
Favorited
Favorite
10
Powering the micro:bit
You have your program running on your micro:bit, but it is still tethered to your computer. There are a number of ways to solve this problem... batteries, batteries and more batteries!
⚡
Oh snap!
Looking for more information about adding remote power to your micro:bit? Check out these application notes from the micro:bit Foundation!
micro:bit Foundation: Power Supply
USB Battery Pack
USB battery packs are becoming pretty commonplace out there. You can use one to run your micro:bit project for quite a long time.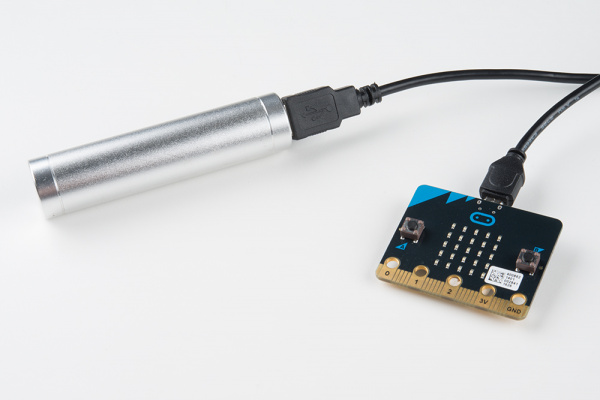 It is handy to have a shorter USB cable to keep from dragging a super-long wire around.
2xAA Battery Pack
The 2xAA battery holder with JST-PH connector is a great solution if you are looking to power a whole lot of micro:bits for a good amount of time, such as in a classroom setting.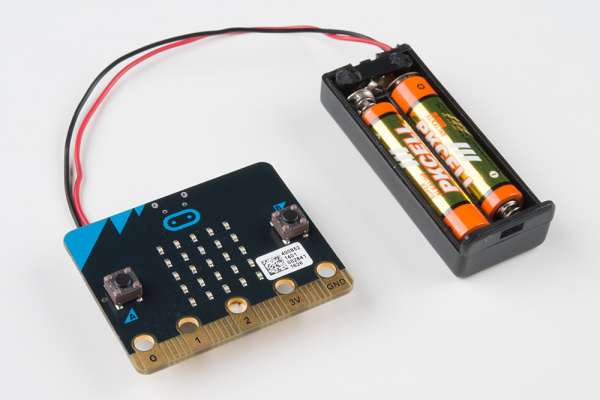 These batteries can be purchased in bulk for pretty cheap.
2xAAA Battery Pack
Looking for a smaller battery holder? Try looking at the 2xAAA battery holder with JST-PH connector. There is one that is included in the micro:bit Go bundle!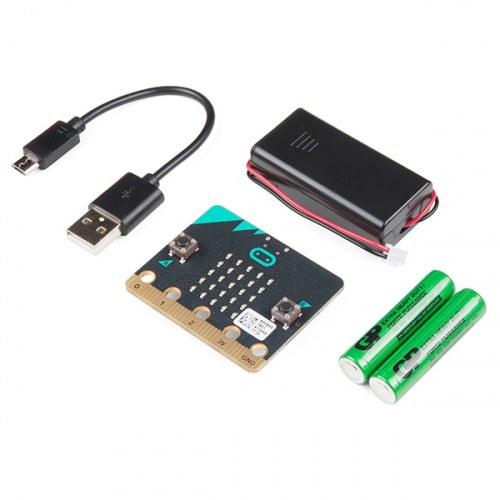 Or even check out the 2xAAA battery holder with JST-PH connector and power switch! The added switch makes it easy to turn on and off your micro:bit project without the need to wiggle the JST-PH connector off of your micro:bit.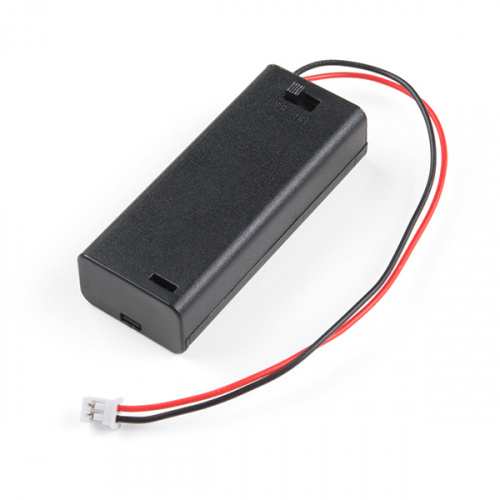 ---