Building an Autonomous Vehicle: The Batmobile
≡

Pages
Contributors:
Nate
Favorited
Favorite
7
Putting on a Hat
Once we had the Power Wheels and the Razor chassis, we had to combine the two.
We slid the razor chassis underneath the plastic batmobile shell. The razor chassis has strength where we needed it most: steering, chassis, brakes, drive train, everything. The plastic batmobile is just there as a shell. The four solid plastic+rubber razor wheels make contact with the ground. The four hollow batmobile wheels hover above the ground and are there only for cosmetic looks (for the lulz).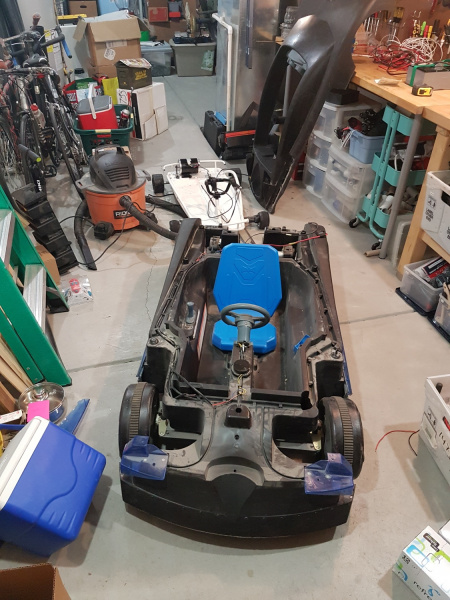 A Power Wheels meets a Drifter
At some point you have to get out the reciprocating saw and severely modify your beautiful Power Wheels. We laid the Batmobile over the Razor and proceeded to chop off all the bits that got in the way.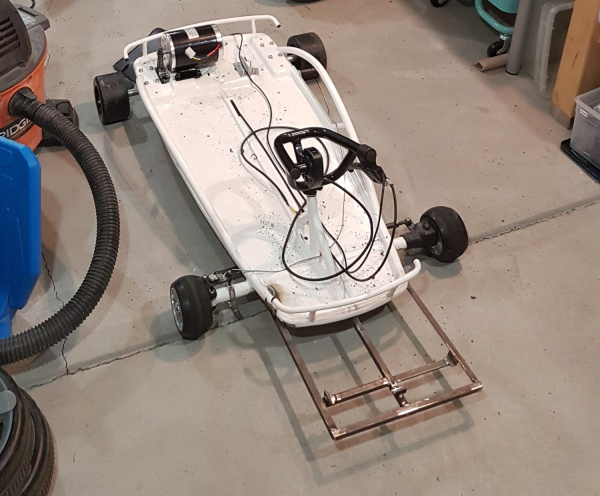 Bare metal chassis before shell is laid on top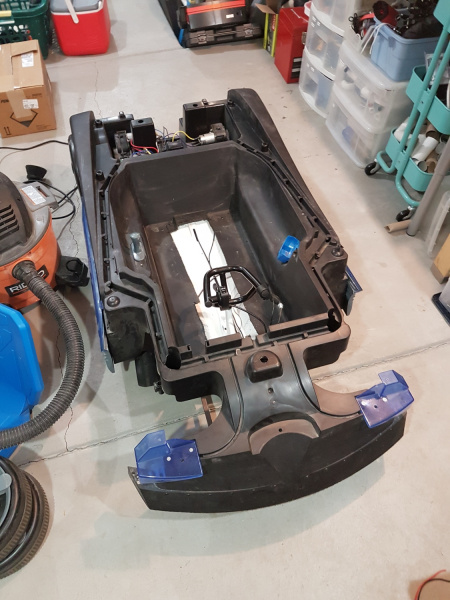 Seats? Where we're going, we don't need seats!
Pleasingly, the Batmobile sits on top of the chassis under its own structural support. We didn't need to add all-thread or other standoffs. Even though they don't do anything, we reattached the original wheels just so it looked extra wacky.
---