≡

Pages
Contributors:
santaimpersonator
,
Englandsaurus
Favorited
Favorite
0
Introduction
Do you have an experiment involving biometrics or particle detection?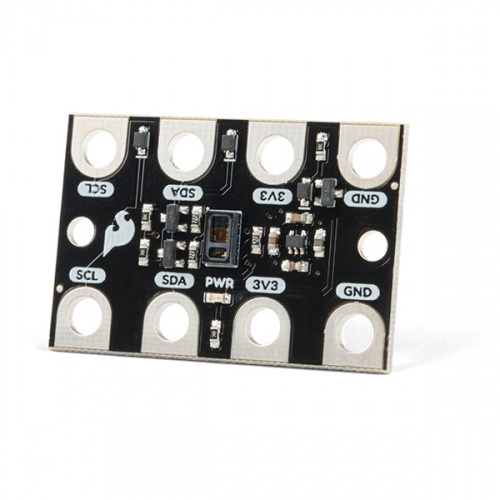 The gator:particle is an amazing tool that uses a high-sensitivity pulse oximeter and heart-rate sensor, the MAX30102. Similar to the SparkFun Particle Sensor, with the MAX30105 high-sensitivity optical sensor, the gator:particle can also be used for particle detection. The primary difference between these boards is that the SparkFun Particle Sensor also uses a green LED that requires more power than the micro:bit can provide. This tutorial will show you how to get started using the gator:particle sensor with the gator:bit (v2) in the micro:bit development environment.
Required Materials
To get started, you'll need a micro:bit to control everything. Each of the products below includes a micro:bit, but the kit and bundle also include some additional accessories that you may want as well.

Retired

Retired

Retired
To easily use the gator board ecosystem, a gator:bit (v2) will help breakout the necessary pins and you will also need alligator and/or banana cables to connect the gator:bit to the gator:particle.



(*These banana cables have a special diameter on the attachment points designed specifically for use with the micro:bit ecosystem. They may or may not be compatible with the banana cables used on your test equipment.)
You may already have some of these materials, so feel free to modify your cart as necessary.
Suggested Reading
The gator:particle sensor is pretty straight forward to use in application. However, you may find the following concepts useful along the way.
If you aren't familiar with the micro:bit, we recommend reading here for an overview.
We would also recommend taking a look at the following tutorials if you aren't familiar with them.
---