≡

Pages
Contributors:
Nate
Favorited
Favorite
1
Introduction
GPS is common but what if you need to pack your GPS receiver into a small space such as a wearable? Standard GPS antennas are much too large to strap to your wrist so what do you do? You use one of the SparkFun GNSS Chip Antennas!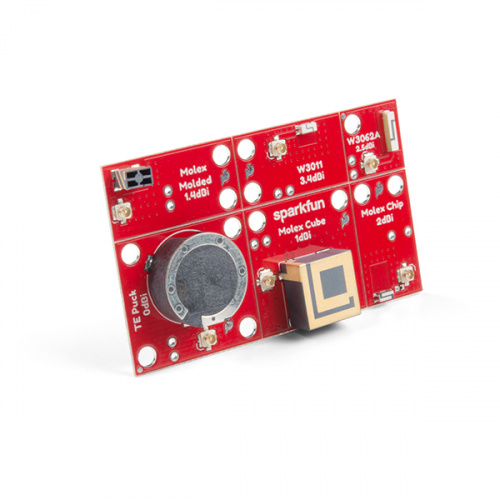 The SparkFun GNSS Chip Antenna Evaluation Board makes it easy to test out various sized GPS antennas and geometries. These individual antennas can even be separated and installed permanently into a project once you select the best one for your application.
Required Materials
The GNSS Chip Antenna Evaluation Board (we'll call it the eval board from here on out for your tongues' sake) is possible because we have designed each antenna to have a 50-ohm microstrip. To connect, you'll need a U.FL cable and a GPS receiver capable of connecting to a U.FL cable. You may not need everything though depending on what you have. Add it to your cart, read through the guides, and adjust the cart as necessary.

Below is a list of SparkFun GPS receivers that have a U.FL connector for its antenna. These are the easiest products to get working with the eval board.


One of the most common setups is shown below. The ZOE-M8Q has a U.FL connector and can be attached to any of the six chip-scale GPS antennas.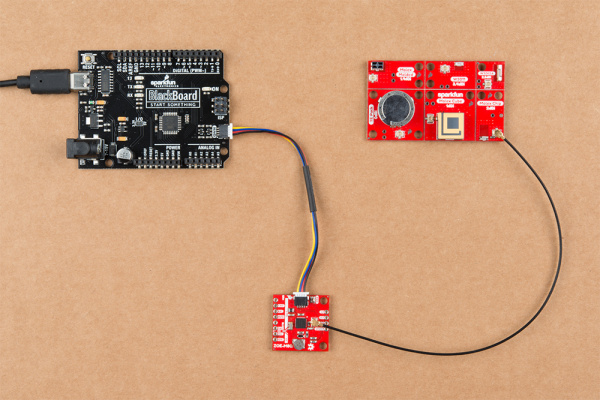 Suggested Reading
If you're unfamiliar with working with GPS receivers or U.FL connectors, be sure to checkout some of these foundational tutorials. You'll also need to check out the respective tutorials for your GPS receiver.
GPS Basics
The Global Positioning System (GPS) is an engineering marvel that we all have access to for a relatively low cost and no subscription fee. With the correct hardware and minimal effort, you can determine your position and time almost anywhere on the globe.
---