≡

Pages
Contributors:
Elias The Sparkiest
Favorited
Favorite
2
Introduction
The TPL5110 Nano Power Timer is ideal for applications that require low power, and especially those projects that are running off of a LiPo battery. The Nano Power Timer will turn on your project, most likely a microcontroller, after the set amount of time, continuously. When your microcontroller has completed whatever needs doing, sampling air quality for example, it can then signal back to the Nano Power Timer to turn it off. While the project is off, the Nano Power Timer will only consume 35nA of power until the timer turns the project back on again. In this tutorial, we'll discuss how the time is set with the on board six DIP switch and use a microcontroller to turn it off when a task is finished.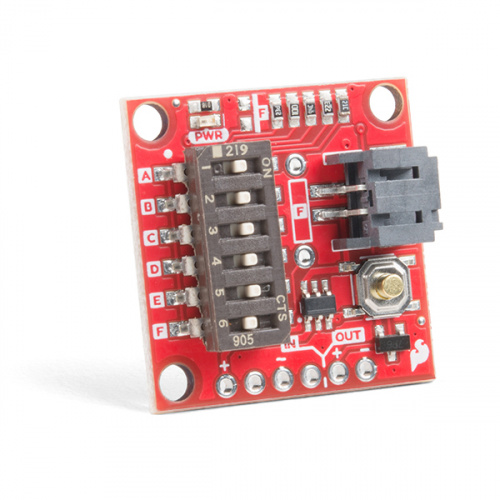 Required Materials
To follow along with this tutorial, you will need the following materials. You may not need everything though depending on what you have. For example, I chose the RedBoard as a simple demo, but you could use any microcontroller. Add it to your cart, read through the guide, and adjust the cart as necessary.
Tools
You will need a soldering iron, solder, general soldering accessories, and a diagonal cutter.


Suggested Reading
If you aren't familiar with the following concepts, we recommend checking out these tutorials before continuing.
---