BlackBerry Trackballer Breakout Hookup Guide
This Tutorial is Retired!
This tutorial covers concepts or technologies that are no longer current. It's still here for you to read and enjoy, but may not be as useful as our newest tutorials.
≡

Pages
Contributors:
Toni_K
Favorited
Favorite
3
Introduction
The SparkFun BlackBerry Trackballer Breakout gives the user easy access to a trackball which measures up, down, left, and right movements, as well as clicks on the board. It also adds a bit of flair to your project with 4 LEDs.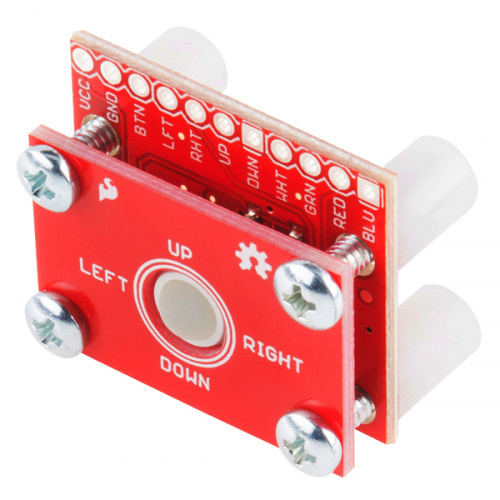 Retired
Materials Required
We recommend the following products to follow along with this hookup guide.
Suggested Reading
If you aren't familiar with the following concepts, we recommend reviewing them before beginning to work with the BlackBerry Trackballer Breakout.
---