Basic LED Animations for Beginners (Arduino)
≡

Pages
Contributors:
Brandon J. Williams
Favorited
Favorite
9
Introduction
The control of light has been a quest for humankind older than written history. The power of illumination stirs a biological feeling in us all. We've evolved from chemical combustion of energy stored in wood to the greater volatility of gasoline vapor. The physical flame was then replaced by warm, glowing, delicate, metal coils. My favorite method of light is as simple as the humble electron shedding energy through the process of Electroluminescence. Light Emitting Diodes, LEDs, are vastly more energy efficient than past methods and provides near endless possibilities for combating the darkness.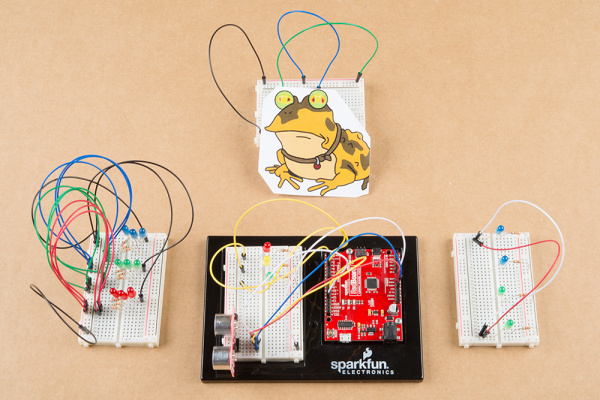 In this tutorial, we will revisit some concepts about using LEDs and make some fun effects using the RedBoard Qwiic to control the individual LEDs.
Required Materials
To follow along with this tutorial, you will need the following materials. You may not need everything though depending on what you have. Add it to your cart, read through the guide, and adjust the cart as necessary.
Heads up! You'll notice that in the pictures above and below, I'm using a red version of the ultrasonic distance sensor. We've updated our inventory with a more accurate model listed in this wish list. Please make sure you get the blue instead of the red version!
This list is just a trimmed down list from our new SparkFun Inventor's Kit featuring the RedBoard Qwiic. If you'd rather purchase the full set for more electrical goodies, please feel free.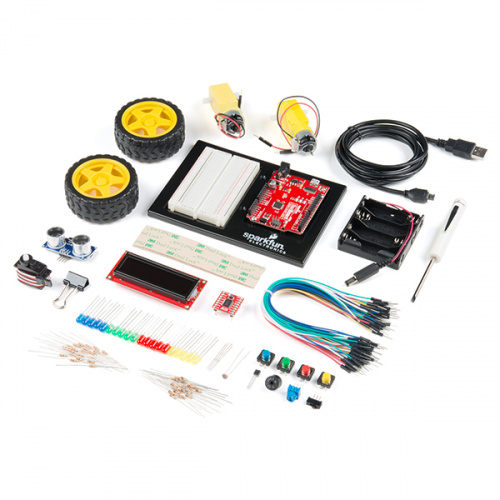 Retired
---