This Tutorial is Retired!
Note: This tutorial is for reference only. Most of the shields covered in the "Shieldstravaganza" video series and section are no longer carried by SparkFun. For an updated version of this tutorial, follow the link below.
View the updated tutorial: Arduino Shields v2
≡

Pages
Contributors:
jimblom
Favorited
Favorite
17
Shieldstravaganza
Here's a list of SparkFun's more popular and unique shields. This isn't an exhaustive list of all Arduino shields (for that, check out shieldlist.org), but it's a good collection. They're sorted into semi-logical categories.
If you're more visually inclined, check out our ShieldStravaganza Video Series (Part 1, Part 2, and Part 3). These three exciting videos are filled to the brim with shields, shields, shields, oh...and more shields.
Prototyping (And Then Some)
Prototyping shields don't add much functionality to the Arduino, but they do help in other ways. These shields might do something as simple as breaking out the Arduino pins to screw terminals. In general they make wiring to the Arduino easier.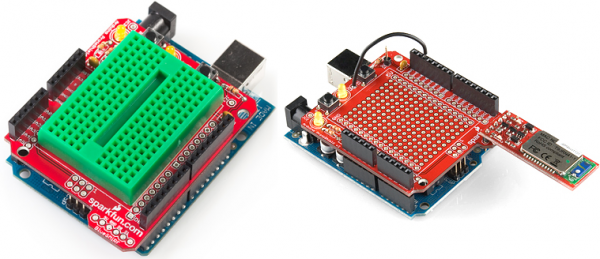 Ethernet, WiFi, Wireless, GPS, Etc.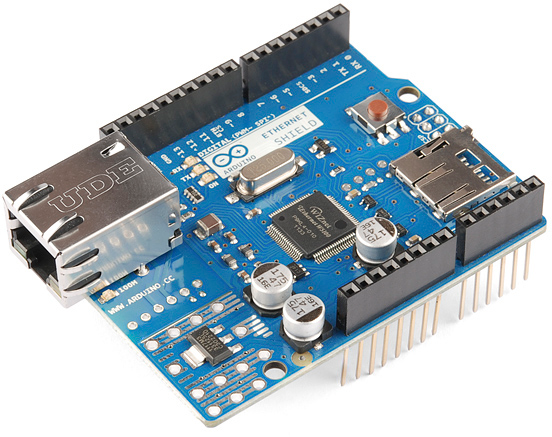 Music and Sound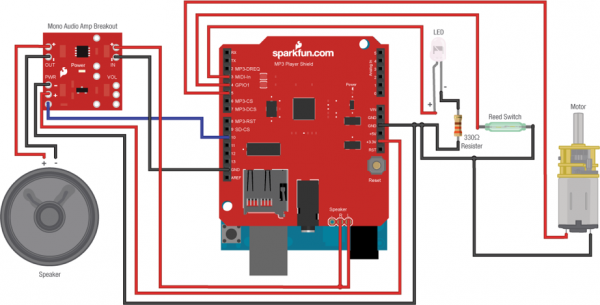 Displays and Cameras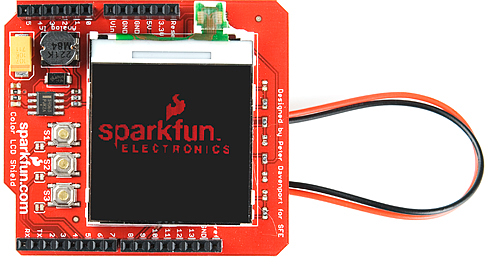 Motor Drivers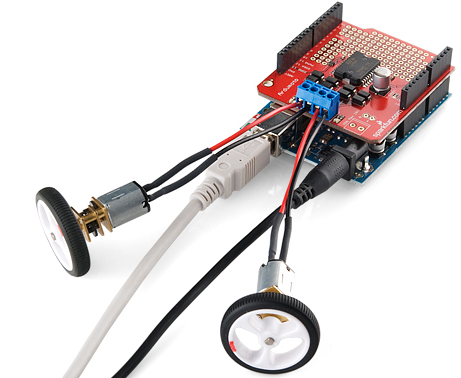 ---