≡

Pages
Contributors:
jimblom
Favorited
Favorite
2
Hardware Assembly
Because the Pro nRF52840 Mini Breakout is a more advanced development platform, we'll leave most of the hardware hookup to you. Here are a few quick tips-and-tricks, though:
Soldering the Breakout
You will need to solder something to the I/O and/or power pins to connect them to other components. New to soldering? No worries! Check out our through-hole soldering tutorial.
We recommend soldering in either male header pins or female header sockets, but what you solder into these pins ultimately depends on your application.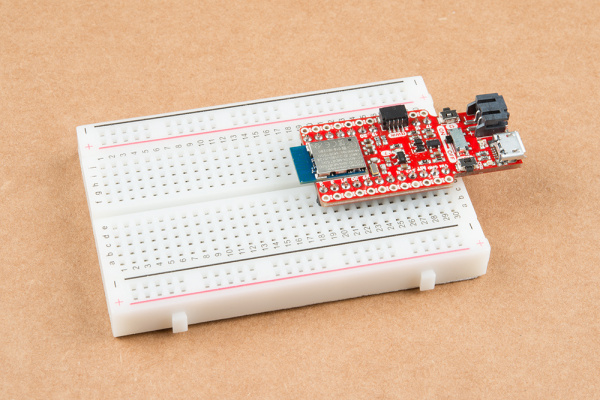 A nRF52840 breakout with male headers soldered in, breadboarded.
Each of the nRF52840's ground (GND) and I/O/power headers are 12-pins, with the exception of...
That Gap in the I/O Header...
We hope the addition of a qwiic connector provides easy access to a huge library of sensors, displays, and output-controllers, but, admittedly, the connector's placement does mess with the breakout's solder-ability.
If you have a 12-pin header that you'd like to solder into these breakout pins, either cut or "push-out" the 3rd, 4th, and 5th (1-indexed) pins of the header.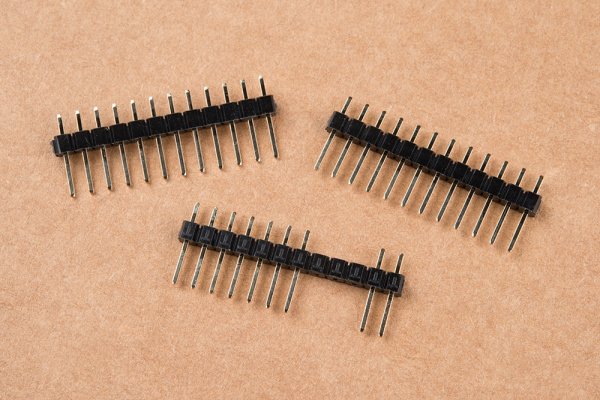 Three 12-pin male connectors -- note three pins on one of the headers have been pushed out.
Otherwise you can cut two separate strips of 7- and 2-pin headers.
---