≡

Pages
Contributors:
jimblom
Favorited
Favorite
59
Take a Stance, The Resist Stance
Resistors - the most ubiquitous of electronic components. They are a critical piece in just about every circuit. And they play a major role in our favorite equation, Ohm's Law.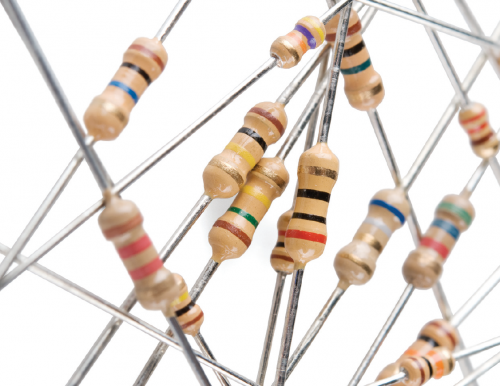 In this, our pièce de résistance, we'll cover:
What is a resistor?!
Resistor units
Resistor circuit symbol(s)
Resistors in series and parallel
Different variations of resistors
Color coding decoding
Surface mount resistor decoding
Example resistor applications
Consider reading...
Some of the concepts in this tutorial build on previous electronics knowledge. Before jumping into this tutorial, consider reading (at least skimming) these first:
---
Looking to get hands-on with resistors?
&nbsp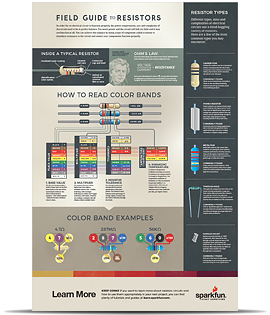 &nbsp
---