SXSW 2015 -- Help us get to Austin!
We've submitted some great proposals to SXSW and we need your help to get them accepted!
Favorited
Favorite
0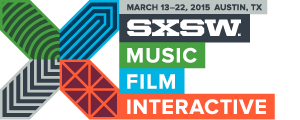 SXSW is a massive music, film, and interactive festival where people from all over the world gather to learn and be inspired. Right before the regular festival is SXSWedu, an education-focused event with the goal of fostering innovation in learning.
In considering proposals for acceptance, SXSW uses a tool called the 'panel picker' to take in public feedback and support, which substantially influences how a submission is judged. SparkFun has submitted ten (10!) proposals for things we feel strongly about sharing with the community. Today, we're asking you help us get to Austin by voting for our panels (if you find them worthwhile - and we hope you do!). Here are our submissions:
The recent questions about the maker culture that are asked the most tend to be around how it works in the classroom. The "Maker Culture" does not fit nice and snug within contemporary educational models. A classroom that adopts a maker model inherits radical change. Historically, radical ideas have always been documented through manifestos; sets of rules and ideas to live by. We present our classroom manifesto that strikes at the culture and values of making within the classroom.
There has been a lack of gender equity since the beginning of the "maker movement". Solutions such as "pink-washing" are shallow and play into existing gender stereotypes. This panel will discuss different, deeper strategies focused on engaging girls and women in maker activities both inside and outside the classroom. Topics may include books, activities, websites, and other educational resources, tips on creating an inclusive environment, and other useful strategies for broad inclusivity.
The Maker Movement is a global revolution of people learning to solve problems with modern tools and technology. Contrast this with the growth of high-stakes testing and standards-based assessments, which result in rote memorization, teaching to the test - ineffective practices for real learning. We will share our experiences in teacher professional development that supports authentic "Making in the Classroom" experiences at Constructing Modern Knowledge and Microcontrollers for Educators.
A panel of seasoned educators will share their experiences, strategies, tips, and tricks for running a successful "hands-on", constructivist learning space. This applies to teachers looking to incorporate new technologies into their classroom, after-school robotics club and girl scout troop leaders, district administrators looking for new ideas, and especially those interested in evolving a fab lab or "makerspace". Activities, curriculum, new technologies, and other resources will be discussed.
The Internet Of Things (IOT). What the heck does this mean? Participants will find out by creating networked objects that feed data to an internet-based "data channel." We'll explore the quick-start way to take data from sensors and post it on an open-source, free service on the internet. In many settings the ability to share data across the internet from local sources is a high-value topic. We'll build an example project, connect it with a server, and then look at some tools for expansion.
Learning to code & program is a new literacy requirement for our students of the 21st century. We will present a set of activities designed to engage students in programming and computational thinking using physical computing. Physical computing is an approach to programming that focuses on how we interact with technology through the use of programming sensors, actuators, and LEDs. We will demonstrate activities in physical computing that weave art with engineering, mathematics and technology.
with Matt Bolton and Marcus Schappi
So you've got an awesome idea for the next Oculus Rift or Pebble, and you're ready to go to Kickstarter. But wait! How are you going to manufacture 10,000 units in your garage? You need a competent partner that can deliver on your Kickstarter project. SparkFun Electronics has provided engineering expertise, manufacturing, and fulfillment for numerous wildly successful Kickstarter electronics products, such as MaKey Makey. Come hear Director of Production Matt Bolton and Geek Ammo's Marcus Schappi talk about the MicroView, the newest Kickstarter success fulfilled by SparkFun. They'll discuss the best and worst parts of supplying a product designed outside the office and the insanity of sourcing, producing, and shipping Kickstarter projects. You'll come away with a better idea of what you need to have on hand in order to find the manufacturing partner of your dreams.
Gadgets. We all own one (or a hundred). But from Apple to Samsung to Oculus Rift, those beloved gadgets are drowning in a sea of intellectual property lawsuits, a tide that threatens to strangle tech innovation for good. Nathan Seidle, CEO and founder of SparkFun Electronics, happens to know a thing or two about IP and innovation. He made gadgets and their parts his life's work, building a multi-million dollar company for embedded electronics, all without filing one single patent application. Nathan will guide you through the world of patents, how long it really takes copycat products to appear in the marketplace, and show you how sharing can truly build profitable, growing companies. Makers, gadgeteers, and anyone interested in what the future of innovation and business looks like—come hear how open-source technology will save the world.
ReplaceMeOpen
ReplaceMeClose
You get what you pay for--literally. Almost any electronic device today can get online, including your car or your refrigerator, for a price, of course. But the Internet of Things is not solely accessible to big manufacturers with tons of resources. Christopher Clark, Director of IT for SparkFun Electronics, presents Phant--a tool for putting the power of building IoT networks into the hands of the average consumer. Built to be lightweight and modular, and open-source end-to-end, Phant is a free, open-source engine designed to run on the smallest devices. Phant powers SparkFun's free streaming service (data.sparkfun.com), and coupled with open-source hardware, it is a powerful tool to rapidly deploy sensor networks to collect rich data from the field. Christopher will take you on a full tour of the open-source technology that makes Phant go and give a demo of building a private sensor network using open-source hardware.
ReplaceMeOpen
ReplaceMeClose
According to the National Center for Women and Information Technology, 12% of 2012 computer science degree recipients from major universities were women. That number represents a staggering decline from just a decade ago. We talk a lot about closing the gender gap, but how can we if universities aren't producing more women in STEM fields? Jessica McDonald, Director of Marketing and Communications for SparkFun Electronics, argues that the answer lies in changing how we think about teaching technology. She'll present original research describing how participation in fandoms--yes, fandoms--through sites like Tumblr and cosplay are shaping a new generation of techie girls, as well as discuss initiatives her company has taken based on this research in an effort to help close the gender gap.
We hope some of these panels strike you as interesting - and we'll let you know which of these ultimately get accepted. Thank you for your help - and see you in Austin!
---
---
Comments 1 comment