The Great American Tweet Race Presents Itself at Fuse at the Riverside in Boulder
SparkFun's Engineering Department showcases the Tweet Race project.
Favorited
Favorite
0
On Tuesday night a couple of our engineers and I went to Fuse at the Riverside in Boulder. They host an open hack session called Tinker Hour where a bunch of Boulder locals come out to hack, play and check out featured projects by different people in the community. We were asked to come and present our Great American Tweet Race project. Shawn, Casey and Byron from engineering worked diligently on the project last weekend to get the race up and running...pun intended! Stay tuned for a more polished tutorial on how you can make your own race with a Raspberry Pi. In the meantime, enjoy some photos from the event!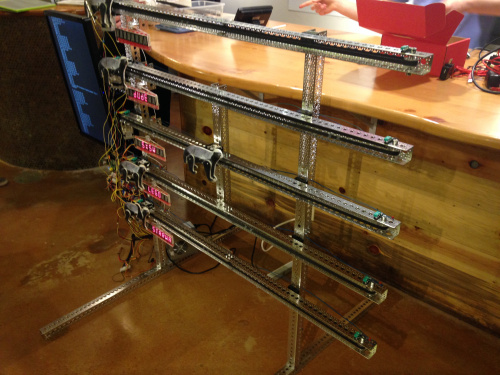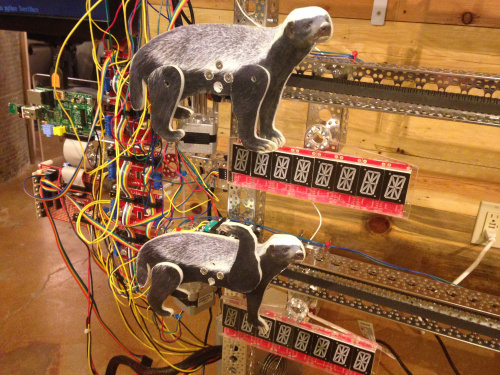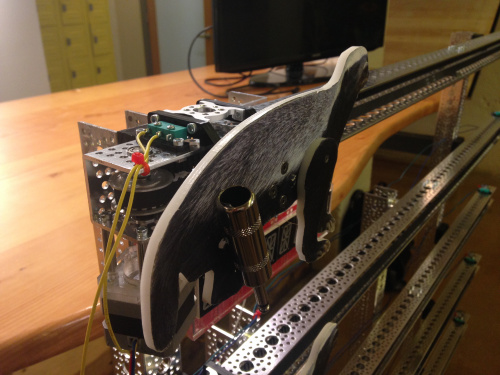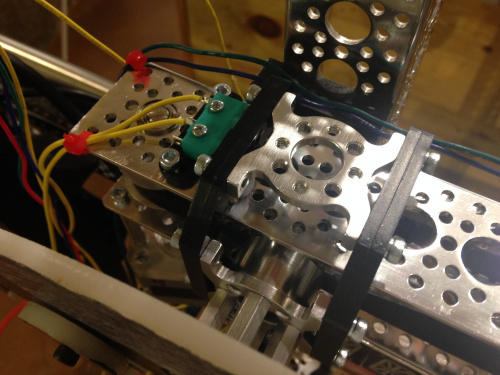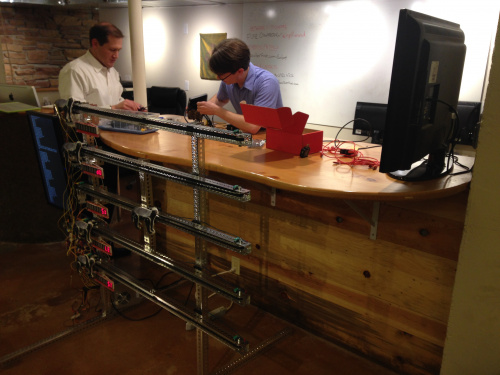 ---
---
Comments 0 comments