Visit SparkFun EDU at NSTA Denver
SparkFun EDU has a dedicated focus on K-12 education. We are showing several demos of our products, project ideas, and tutorials at the NSTA regional conference in Denver. Come visit us!
Favorited
Favorite
0
Thursday through Saturday of this week, SparkFun EDU will be at the Denver convention center (the one with the big blue bear) showing off some of our latest prototypes, demos, project ideas, and tutorials to support teachers developing STEM programs at their schools. We are teaching 4 workshops (2 on Thursday / 2 on Friday) around using ArduBlock in conjunction with Arduino to design, build, and program microcontrollers in the classroom.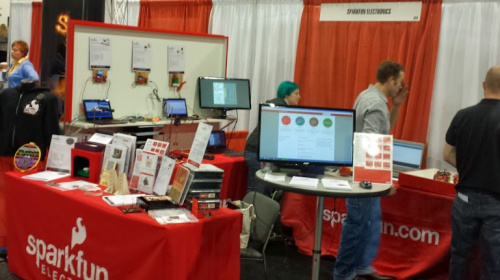 Conveniently, we are situated right across the aisle from our friends at Vernier Software and Technology. We are hoping to release a new Vernier Arduino shield soon. In the meantime, we are working together with Vernier to calibrate and test several common sensors used in the classroom. Do you use Vernier in your class? What sensors / experiments would you like to see with Arduino and Vernier?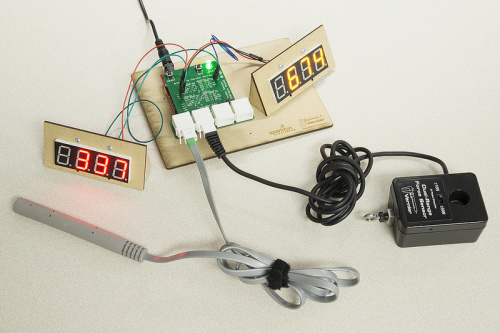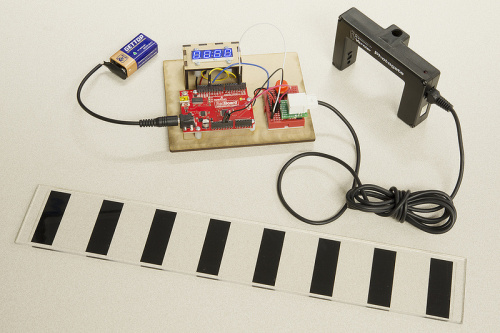 Photogate Timer - running
code
that replicates the Gate mode, Pulse mode, and Pendulum mode from Vernier
If you're at NSTA, please stop by our booth -- or check out one of our workshops today!
All of our presentation materials and example code can be found here.
---
---
Comments 1 comment