The Exploratory National Tour Stop!
Information about the Exploratory and the workshop SparkFun is putting on there for Saturday, June 15th, 2013.
Favorited
Favorite
0
SparkFun and the Exploratory in Los Angeles are teaming to bring you an E-textile workshop! Our own Mike Grusin will be in LA working with Jean Kaneko and the Exploratory folks to bring you a day based on the Lilypad Development Board. The morning will cover basic programming in the ModKit environment, and the afternoon will be devoted to a project. So bring a garment, a backpack, your bike bag or a Halloween costume to work on!
There are still a few spaces left so sign up now!
We hope to see you Saturday!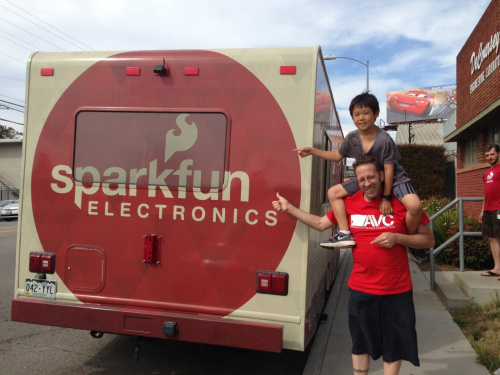 ---
---
Comments 0 comments