Our visit with the Girl Scouts of Southeastern Michigan
Summing up our visit with the Girl Scouts of Southeastern Michigan and the workshops we put on there.
Favorited
Favorite
0
My coworker Jeff and I had the privilege of visiting the Girl Scouts of Southeastern Michigan last weekend including Camp Innisfree and Camp Hawthorn Hollow. Slowly but surely my best friend Beck and I were able to set up this workshop together. Beck is the camp director for Camp Innisfree in Howell, Michigan. We had been talking for months about collaborating and coming up with a really cool STEAM-related workshop and we finally made it happen!
We visited Camp Innisfree for two days working with both the camp educators and second and third grade Girl Scouts.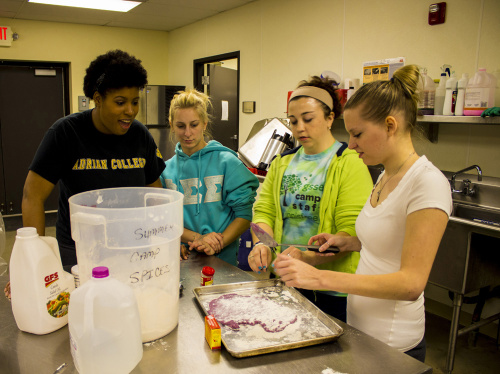 Our agenda started with teaching the educators how to use squishy circuits. Overall, they hadn't had much experience with electronics. This project generated a huge impact on learning and created a fun environment! The Scout leaders started off by making the dough, and then we got to experiment! It was two hours filled with mashing and molding the dough into whimsical shapes made of different animals, stars, monsters and all sorts of things. They were hooked!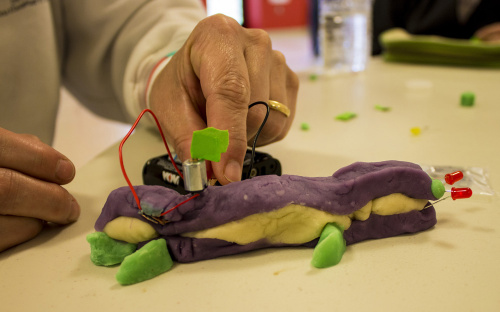 After hours of squishy circuitry we launched into e-origami and e-textiles. Learning these projects helped the educators diversify what they will eventually teach to the Girl Scouts.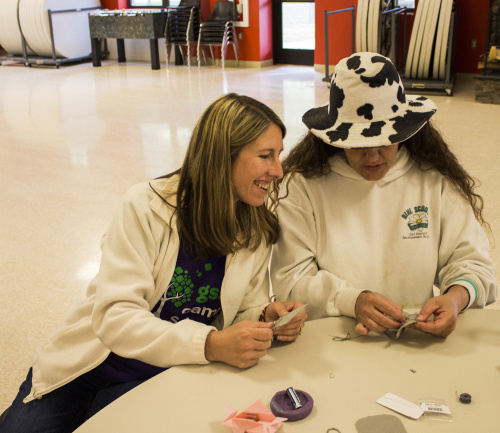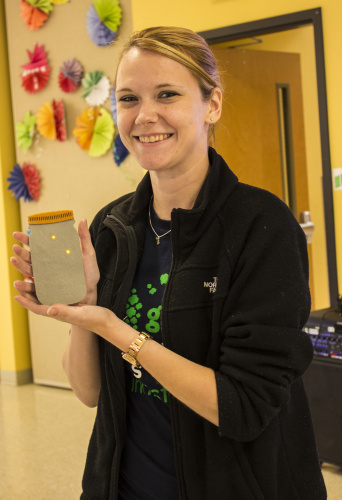 The day ended successfully with a lot of questions and an interest to absorb more. This is usually a telltale sign that we're doing our jobs well!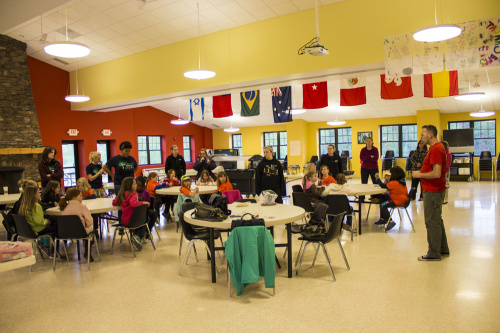 The next day arrived and Jeff and I were quietly setting up the workshop space when suddenly a train of second and third grade Girl Scouts entered the room. They quickly ran in pairs to fill the seats in the class. Once they settled into their spots and had their partners in tow, the Scout leaders and we SparkFunions watched as their eyes grew wide as we taught them squishy circuits! Lighting up LEDs with play dough? It's like magic! You could see their interest start to rise as they molded different shapes together and figured out how to make the LEDs light up.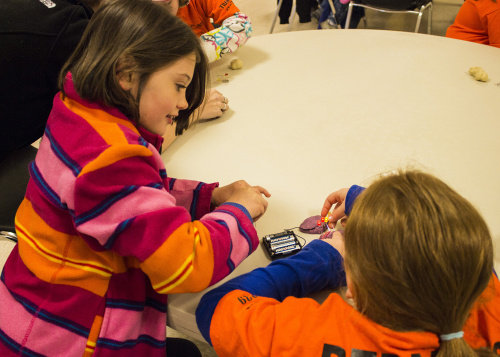 As the girls experimented with the circuits the workshop slowly came to a close, and Jeff and I had one more project we wanted to expose the Scout leaders to. This was the biggest treat of all! The MaKey MaKey was a heavy hitter! Jeff and I were pushed to the side as the Scout leaders moved in hovering over the MaKey MaKeys and started exploring how to use them with Scratch. Within minutes they came up with video games and crazy keyboards using apples, oranges and copper tape. They laughed as they recorded themselves making birds sounds and playing them back by touching the fruit. It was a field day of geeky play!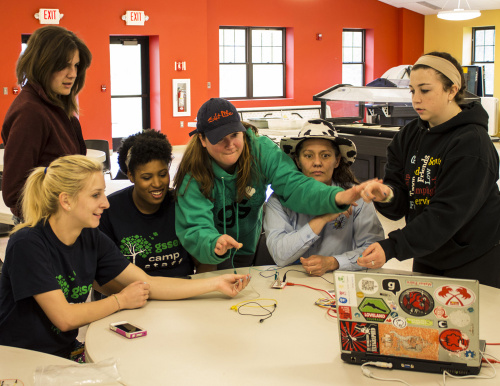 Our goal is to introduce this kind of curriculum into Girl Scout camps across the country with the hope that the young women emerge from these experiences wanting to learn more. We aspire to increase the amount of female leaders and innovators in this industry who have developed critical thinking and problem solving skills and can help lead our world in the years to come.
Jeff and I left the Girl Scouts feeling a sense of accomplishment and proud that we could bring this technology into a group that hasn't ever really been exposed to material like this. The response we received from everyone was priceless. The smiles, laughs and bright eyes were enough to know that we had been successful. The collaboration Beck and I worked so hard on was achieved!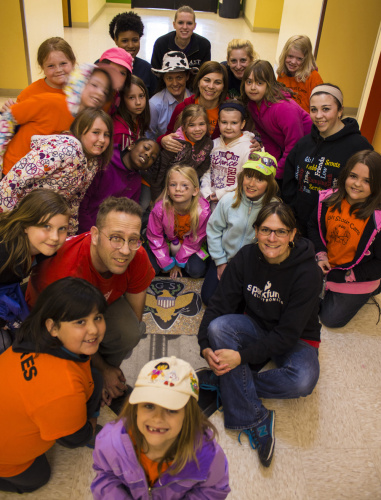 P.S. Jeff even got my family hooked on MaKey MaKey and Scratch! Check it out!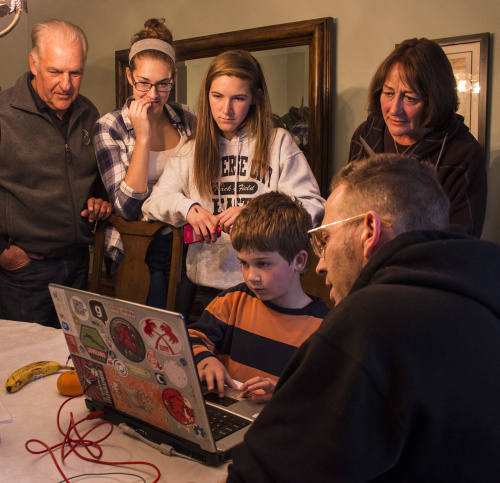 ---
---
Comments 0 comments