≡

Pages
Contributors:
Dia
Favorited
Favorite
1
Building the Garden
Now to integrate the lights into your plants! I went through a couple of types of silk plants, and even tried making a few by hand out of Polymorph, before deciding that plastic succulents diffused the lights best. Start with an array of small fake plants. Mine are mounted on mossy rocks, but small pots will work well and offer a place to hide the electronics. I'll be tucking mine into some rocks in a cubby built into my home.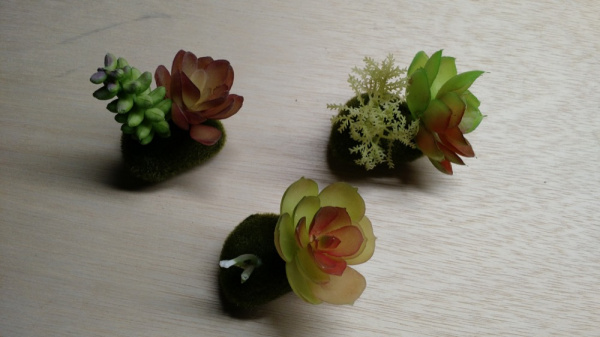 I also picked up some mossy tiles, more mossy rocks, and some real stones. The extra materials will help you to hide the wires.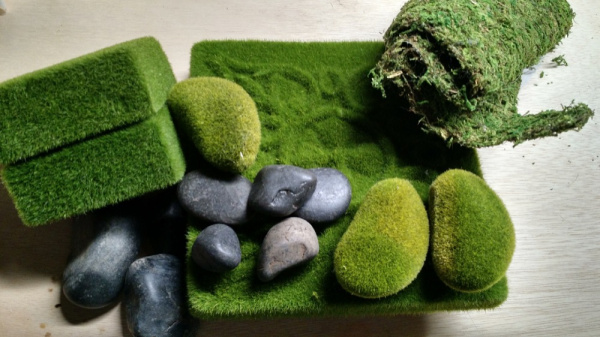 Whether your plants are in pots, rocks, or just bare, they should be on a pick. Give them a tug to pull them out of what they've been mounted on, revealing the pick.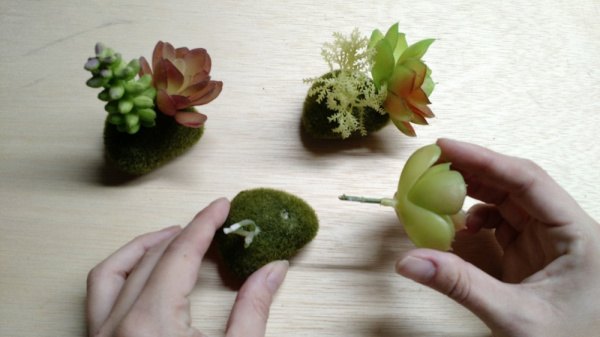 Note that pick sizes can vary dramatically.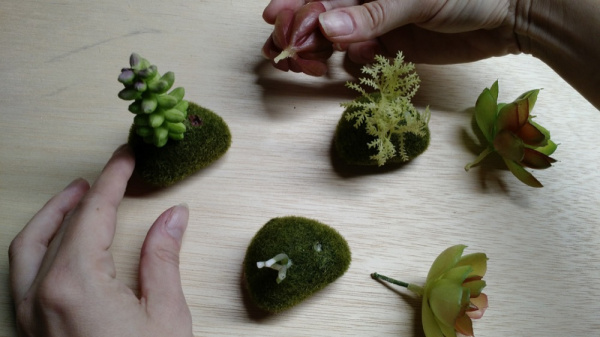 Slide each pick through one of the Lumenati board standoff holes, then back into the mounting. Given the natural variations in pick size, it may be necessary to use a hobby knife to shave it down to fit. If necessary, add a dot of glue to hold each pick in place.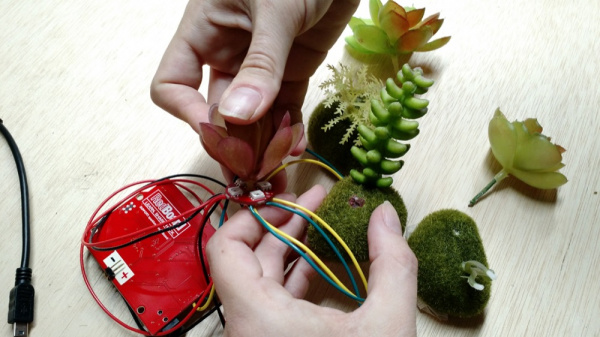 Repeat for both Lumenati 4-packs.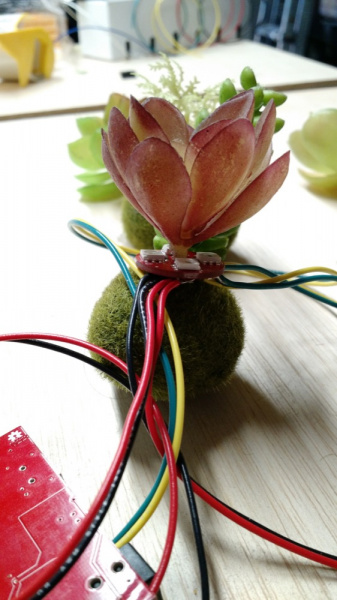 And, for the Lumenati 8pack.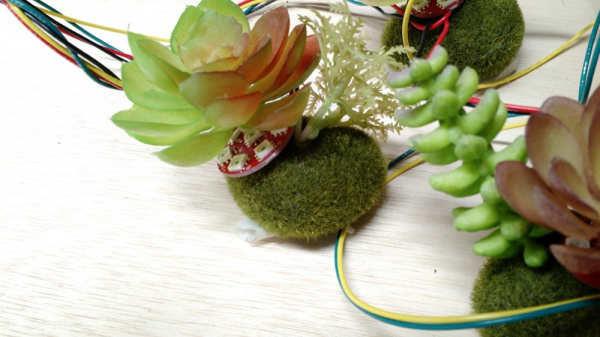 When all of your plants have the LEDs implanted, you're ready to place them!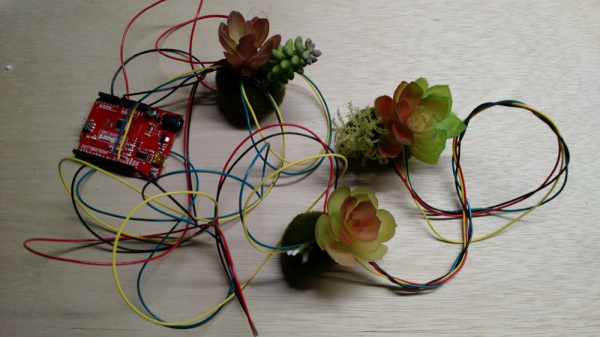 I'm using a small grotto that's been in my house since I moved in, just waiting for some decorations. There is lots of control over the light level in here, so it's a great spot! This will also work well in a flower pot, planter, or pretty much anywhere you might want plants.
Here's my grotto before anything goes in: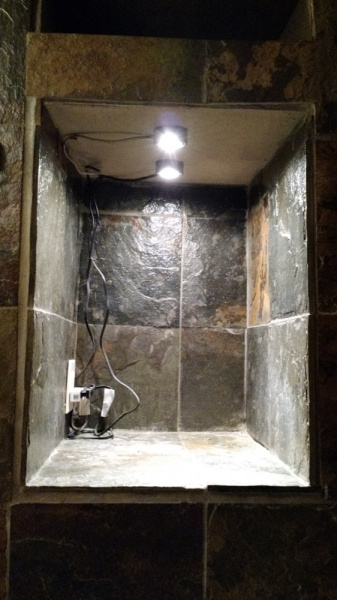 First I installed a fountain and the larger moss tiles to fill some space and add some movement. I also added a power strip with USB outlets to make sure there's somewhere to plug in everything.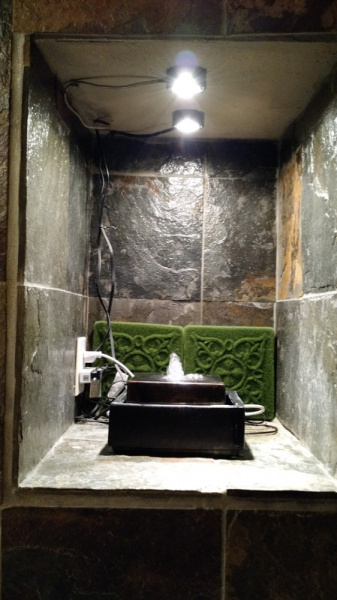 I added a couple more moss blocks and a potted fern to the back corner, to help cover the outlet, then tucked my succulents into place around the fountain.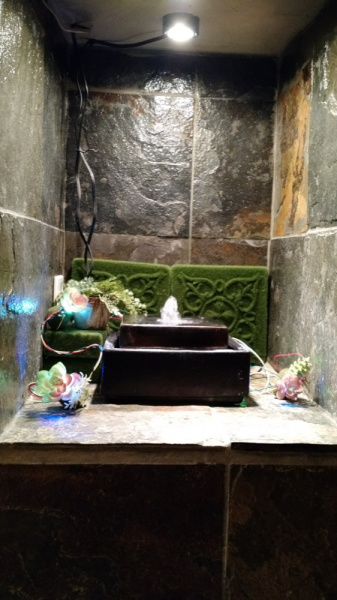 Using the heavier real stones to hold the wires down and out of the way, fill the remaining space with the rest of your plants and materials. Cover any remaining wires with styrofoam moss rocks.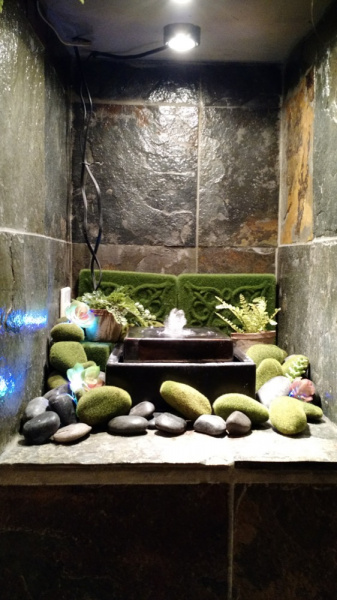 Turn off the overhead lights for a more dramatic effect: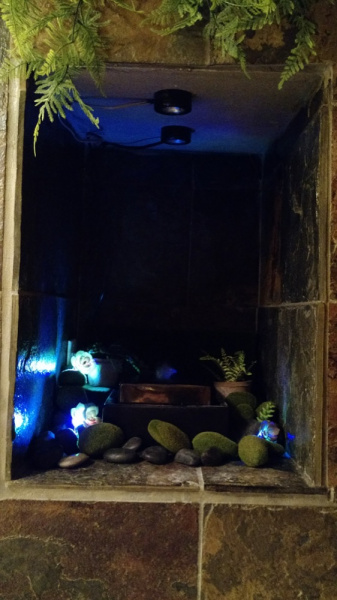 Closeups of my alien flowers: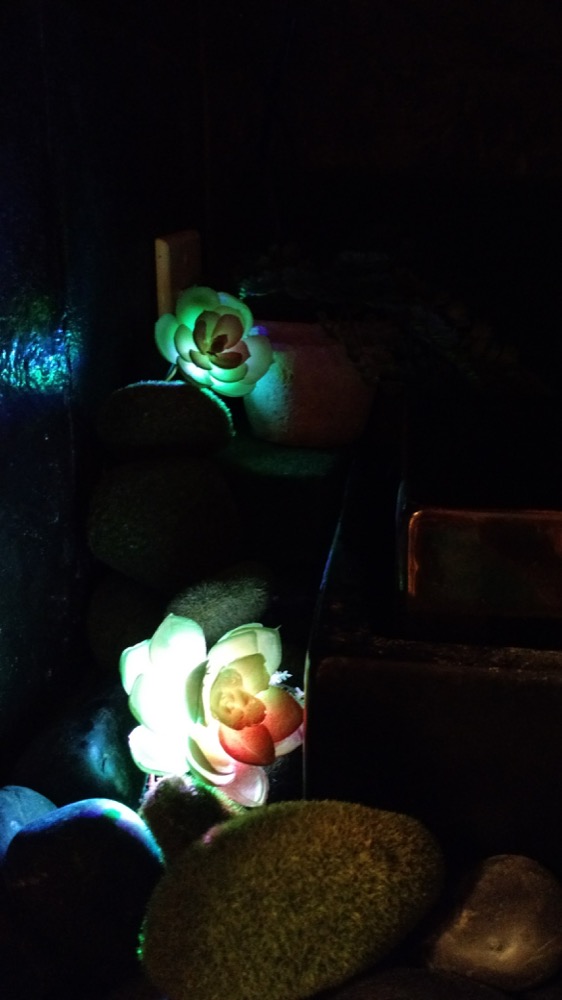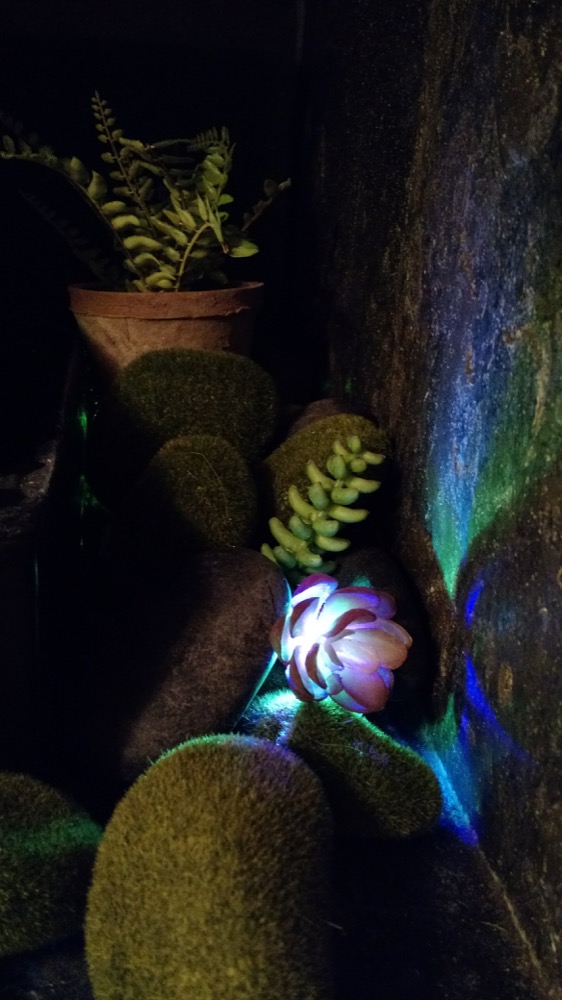 ---