≡

Pages
Contributors:
Feldi
Favorited
Favorite
13
Putting It Together
STEP 1:
Start by sanding down the leads on the Fairy String LEDs. If you haven't already, you will need to snip away any hardware that might have come with them to adapt to a wall or battery source.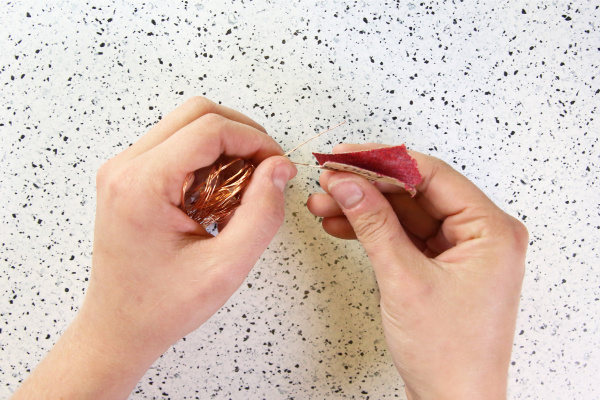 STEP 2:
Place the LiPo Battery in the Silicone Mold, followed by the string of lights. Make sure you keep the sanded LED leads and LiPo connector out of the mold.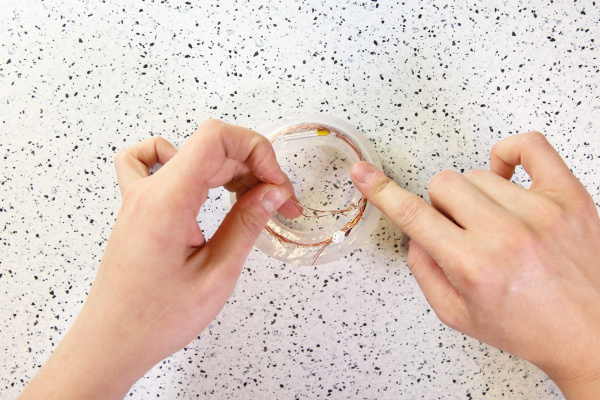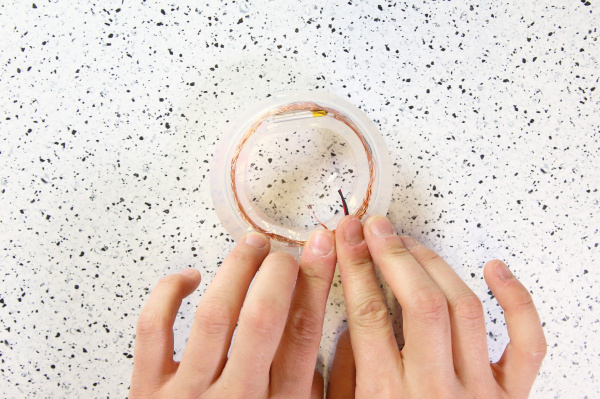 STEP 3:
Fill the mold up with as much glitter as it will hold. (This is optional. If you don't like or want glitter, skip this step!)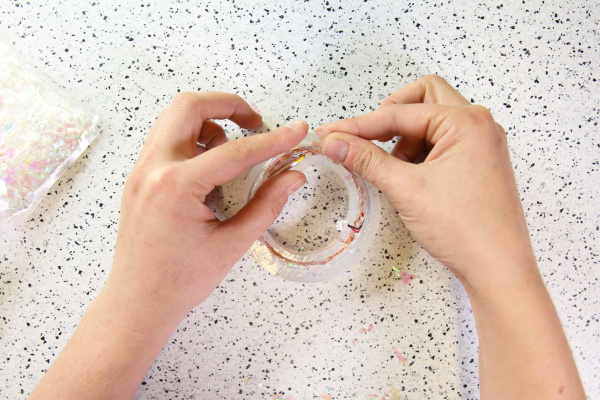 STEP 4:
Following the instructions on the packaging, pour the Epoxy mix into the mixing cup and use a paper clip to mix it together. Mix slowly as to avoid making air bubbles.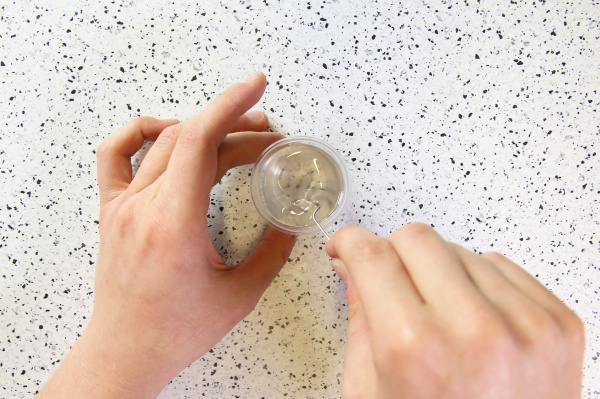 STEP 5:
Pour the mixed Epoxy into the bracelet mold, setting all your electronic parts and glitter inside of the bracelet.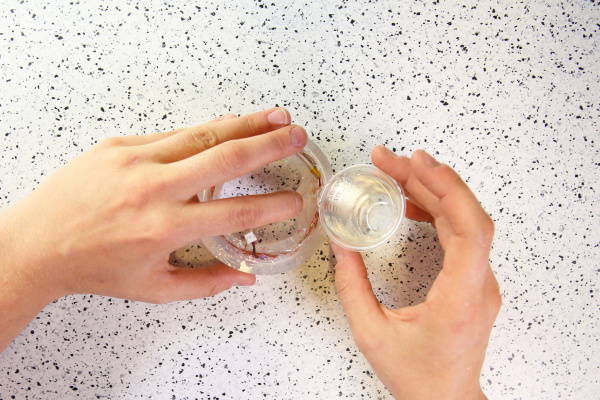 STEP 6:
After 24 hours, remove the bracelet from the mold.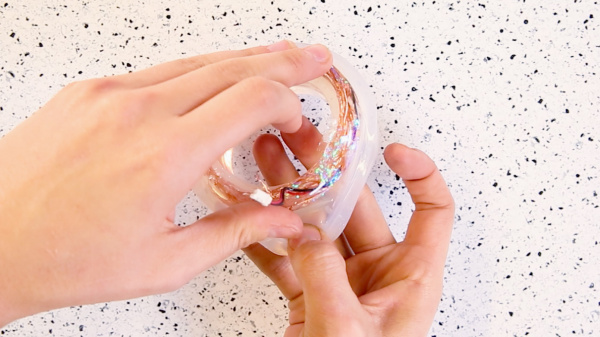 STEP 7:
Find the + and - lead by using a multimeter or power source, and then solder on a JST connector accordingly.
STEP 8:
Finally, insert your LiPo connection into the soldered JST connector, and enjoy the light!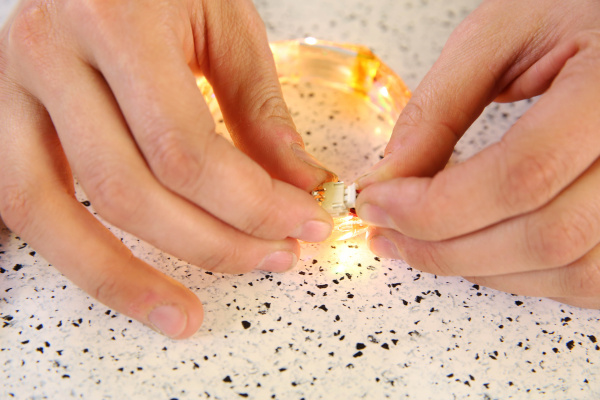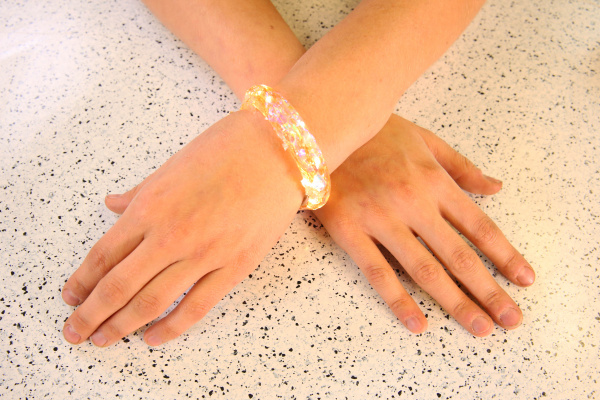 ---