≡

Pages
Contributors:
QCPete
Favorited
Favorite
3
The Waffle Top
Holding a board in place (on top of pogopins) has always proven to be quite a challenge. We have eventually settled on two approaches: Nubbins and Waffle tops.
For our testbeds with minimal pogopins (usually a single board tester), we use a little device that we have termed, a "locking nubbin". Basically, it is a small oval shaped piece of PCB with a drill hit in the center. These nubbins sit close the the edge of the frame layer. Below is a picture of a fairly new testbed design that tests our TXB014 Breakout.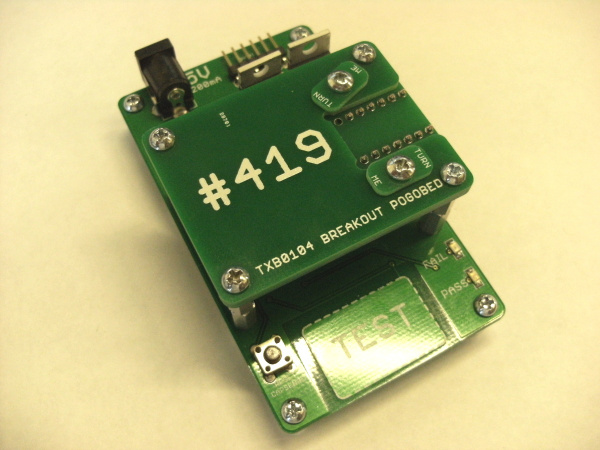 This next picture shows the board under test in place. Notice how the nubbins turn and hold the board down on top of the pogopins.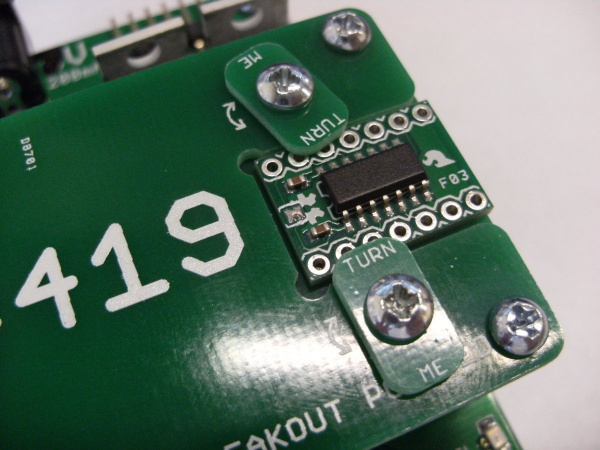 The second approach is what we like to call, "the waffle top". We use this solution for our larger testbeds that require more surface area and pressure to hold the board (or panel) in place.
It involves using a flat board of sorts (below shows an example made from acrylic). The waffle top is designed to sit on top of the board (or panel of boards) under test. It is connected to the edge of the testbed with hinges to keep it aligned. This hinged connection also makes it easy to lift away while moving the board-under-test in and out. It's actually quite similar to how a waffle iron works, hence the name.
Below is a picture of the first waffle top. It was made from acrylic and used on the testbed for our Arduino Pro Mini 328 - 5V/16MHz.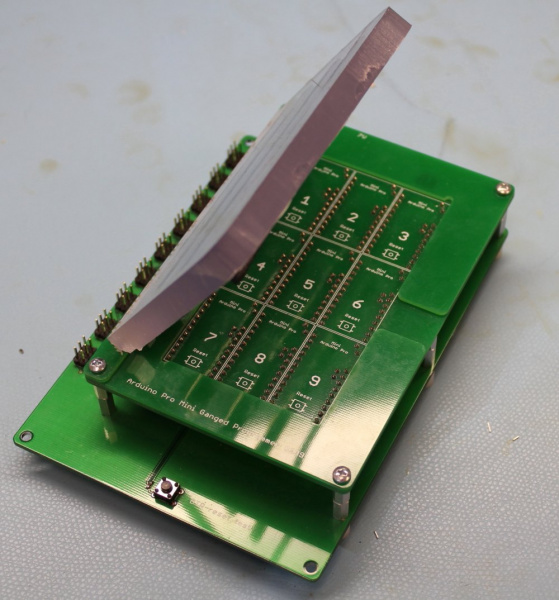 We found that ordering two PCBs and glueing them together has proven to be a much easier method for us these days. Pictured below is our testbed for the Arduino FIOs.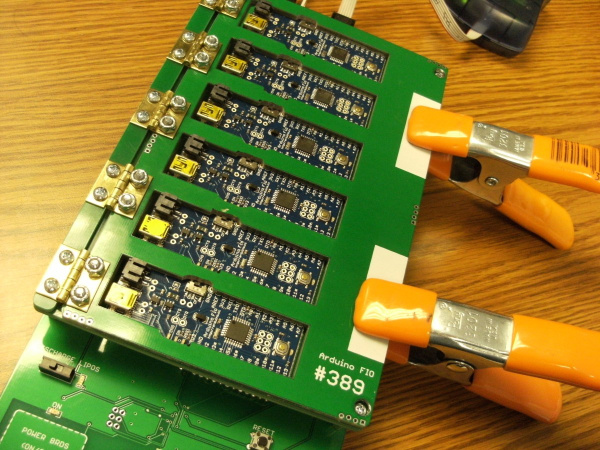 Notice that it also has cut-out areas to allow space for the populated parts on the Fios. Again, it was a good transition to designing waffle tops as PCBs, because this kind of mill work is especially time consuming when making these from plexi glass. We also learned that it is important to very clearly let your fab house know about route out areas. We now add in large text. Here is what the board file looks like for the FIO waffle top: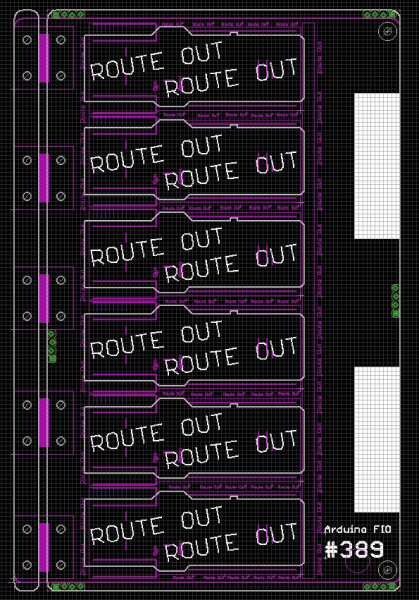 We have also spent a lot of time designing around our gold hinges. It is important to get the spacing and height just right, so that the waffle top comes down nicely on top of the board without any binding. Here is a close up shot of the hinge area of our most recent IOIO testbed: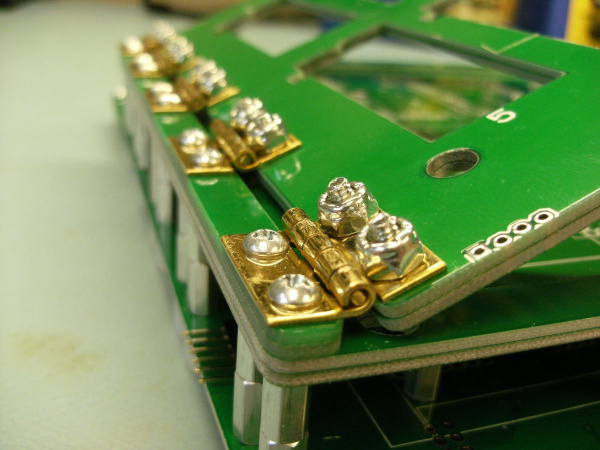 On this particular design (because it is rather large), we incorporated a few locking header footprints to help with alignment during gluing. We simply put a few header strips through each board and it really helps keep them perfectly aligned while the glue dries.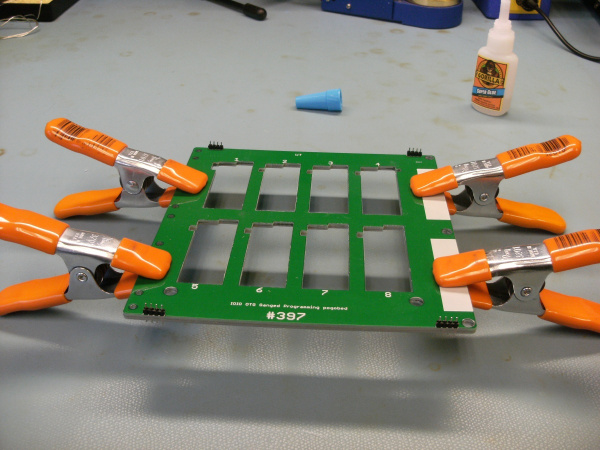 ---