≡

Pages
Contributors:
Toni_K
Favorited
Favorite
4
Overview
The LilyPad Simple Power is a basic power board that enables you to power your wearable circuit with a lipo battery. It also allows battery charging in the circuit via microUSB cable, and it provides a nice on/off switch for your project.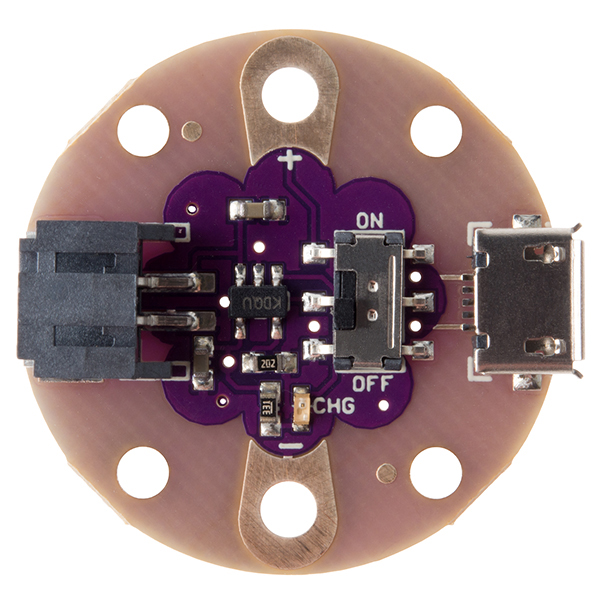 The LilyPad Simple Power. Small and simple!
Being part of the LilyPad line of boards, you can wash this PCB even after it's been sewn to a garment. Just remember to remove the battery first before doing any washing!
With this quick tutorial, you'll learn how to get started with the Simple Power.
Suggested Reading
Please check out the following tutorials, if you aren't familiar with any of the topics.
---