New!
Processor Interrupts with Arduino
December 11, 2018
What is an interrupt? In a nutshell, there is a method by which a processor can execute its normal program while continuously monitoring for some kind of event, or interrupt. There are two types of interrupts: hardware and software interrupts. For the purposes of this tutorial, we will focus on hardware interrupts.
Education Resources
Bringing make education to today's classrooms
SparkFun's Department of Education uses electronics as a creative medium and hands-on learning tool, with products and curriculum designed to develop foundational skills for students to explore the world of electronics, increase investment, and ownership in education, and plant the seeds of inventorship in today's youth.
Upcoming classes
No upcoming events.
Check back soon!
Are you an educator interested in SparkFun?
We have an education website dedicated to providing educators with curriculum, professional development, kits/materials, and other resources about maker education.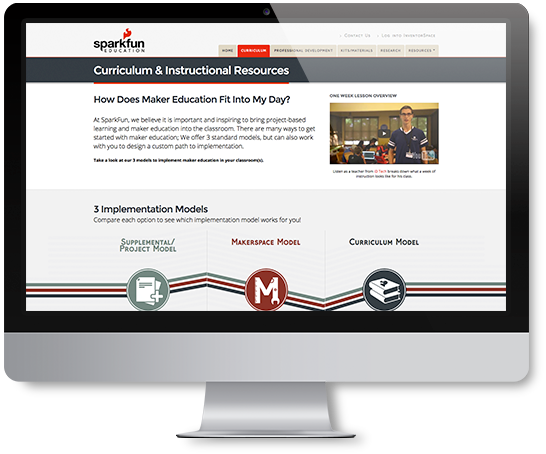 Go to Edu Website