Favorited
Favorite
2
This is a collection of activities that we created to introduce students to basic CS concepts using the Digital Sandbox. This is a link to a working google docs folder that may be updated continuously. We encourage you to use / copy / re-mix these materials for your own use as you appropriate.
These materials have been re-written to use codebender over the traditional Arduino IDE. If you are using the traditional Arduino IDE, simply copy-paste the example code from codebender into your Arduino environment.
Let us know if you have any questions regarding these materials.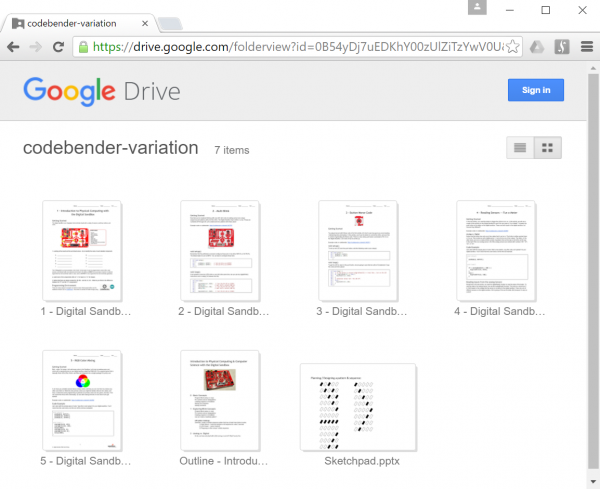 Author: Brian Huang
Date Posted: July 29, 2016