ArduBlock: Graphical Programming Environment for Arduino
Favorited
Favorite
1
Unzip this folder in your Arduino sketchbook folder in order to use ArduBlock. Ardublock will appear as a new item under the Tools section of Arduino.
Download the ArduBlockTools.zip) file. Open up the zip file and move / copy the tools folder to your Arduino Documents folder.
If this is done correctly, you should have this file structure.
Documents –> Arduino –> tools –> ArduBlockTool –> tool –> ardublock-all-11713.jar
->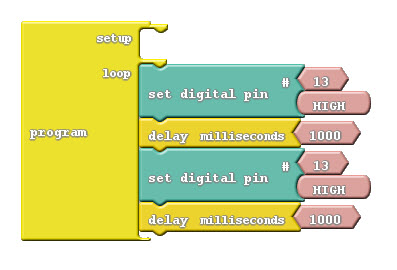 Date Posted: February 6, 2014
Last Updated: July 9, 2014