About the SparkFun Education Department
About the SparkFun Education Department
SparkFun Electronics Department of Education views electronics as more than just a fun hobby or a career path, but as a creative medium for changing the face of education. Our curriculum, resources and products are designed specifically as hands-on learning tools to help today's students learn 21st century skills like critical thinking, collaboration, communication and more. We want to help make current education models stronger and more effective.
We believe that by empowering students with the tools and knowledge they need not only to explore the world of electronics, but to take ownership over their own educational goals, we can build a better future. We hope you'll join us.
---
---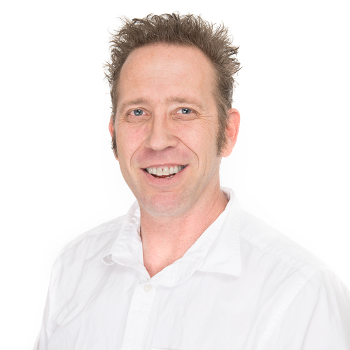 Jeff Branson — Educational Outreach Coordinator
Jeff grew up in a family where people built and fixed things themselves - this upbringing gave him an appreciation of being hands-on with the technology. As a teen, Jeff worked in his father's machine shop, and was introduced to CNC tools at an early age. After a long stint working with middle and high school students in robotics programs, Jeff found a place in the Education Department at SparkFun.
---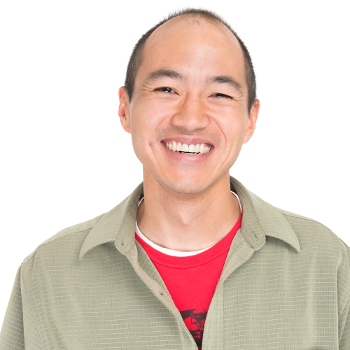 Brian Huang — Educational Engineer
Brian Huang graduated from the University of Illinois with a bachelor's of science degree in Electrical Engineering in 2000. He discovered a passion for teaching and working with kids while volunteering at the Science Museum of Minnesota. He also holds a masters in curriculum and instruction in Secondary Education from the University of Colorado. Brian has taught algebra, geometry, physics, physical science, and introduction to robotics at a high school in Colorado, and is the mentor and coach of FIRST Robotics team #3807 - the Blazerbots at Overland High School.
---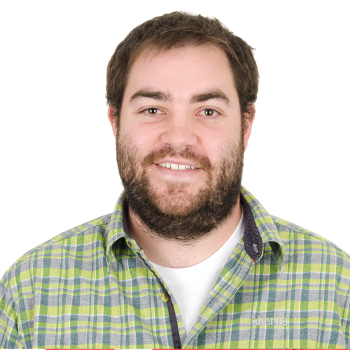 Derek Runberg — Curriculum Curator
Derek Runberg is the Curriculum Curator - a position dedicated to creating outstanding curriculum for electronics education. Previously, Derek worked as a middle school technology/engineering teacher, a digital design lab program instructor and is the author of the "Processing and Interactivity for Educators" website. In his free time, Derek likes to spend time with his two children, enjoy the outdoors, and write code. Derek's expertise and experience will bring SparkFun's curriculum to new levels!
---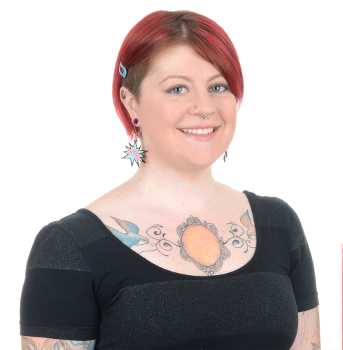 Angela Sheehan — E-Textile Education Specialist
Angela Sheehan brings a new skill-set to the SparkFun educational team - wearable electronics! Angela is an e-textiles guru and creator of Soft Circuit Saturdays - a blog dedicated to creating one project a week in the craft/e-textiles world. Angela has been on the ground-floor of wearable technology since 2005, and has enjoyed the challenge of the evolving e-textiles market. In her free time, Angela enjoys costume making and circus arts.
---
Maya Kleinbort — Education Coordinator
Maya Kleinbort is a Northern California native who moved to Boulder in 2006 to study psychology at the University of Colorado, Boulder. She started working for SparkFun in 2012 and has worn many hats since joining the team, including Customer Service Specialist, Distributor Services, and since 2014 she has held the position of Education Account Services in the Department of Education. Maya enjoys a dry rose on a hot day, her two cats, Walter and Olive, and her many pairs of overalls.
---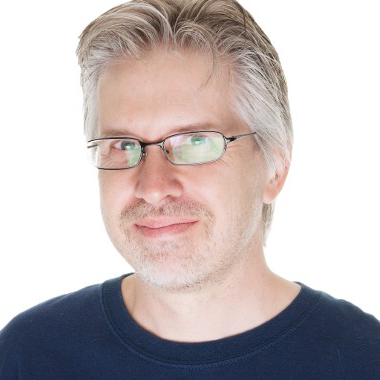 Mike Grusin — Systems Engineer
A lifelong engineer and artist, Mike Grusin has built spacecraft, pit-crewed Battlebots, made science-fiction films, run fireworks shows, birdwatched all over the world, and helped people solve more engineering problems than he can count. As the Education Department's embedded systems engineer, Mike designs new products, updates existing ones, creates tutorials, shoots videos, and whatever else is needed to accomplish SparkFun's mission on any particular day. In the summer Mike brings his two parrots to work, and is happiest when his workspace resembles the warehouse at the end of Raiders of the Lost Ark.
"In today's highly competitive global 'knowledge economy,' all students need new skills for college, careers, and citizenship. The failure to give all students these new skills leaves today's youth - and our country - at an alarming competitive disadvantage."
The Global Achievement Gap, Tony Wagner